After his epic Freddies debut last year, one of our favourite French masters of mischief and music returns.
Back then, he was a Freddies virgin and didn't quite know what he was getting himself into – he admits he was initially wondering if Pikes would live up to the hype, then when he heard the news that Queen Elizabeth II had passed away during his flight to Ibiza, he even wondered if the party vibes might be subdued given that a lot of our guests happen to be Brits.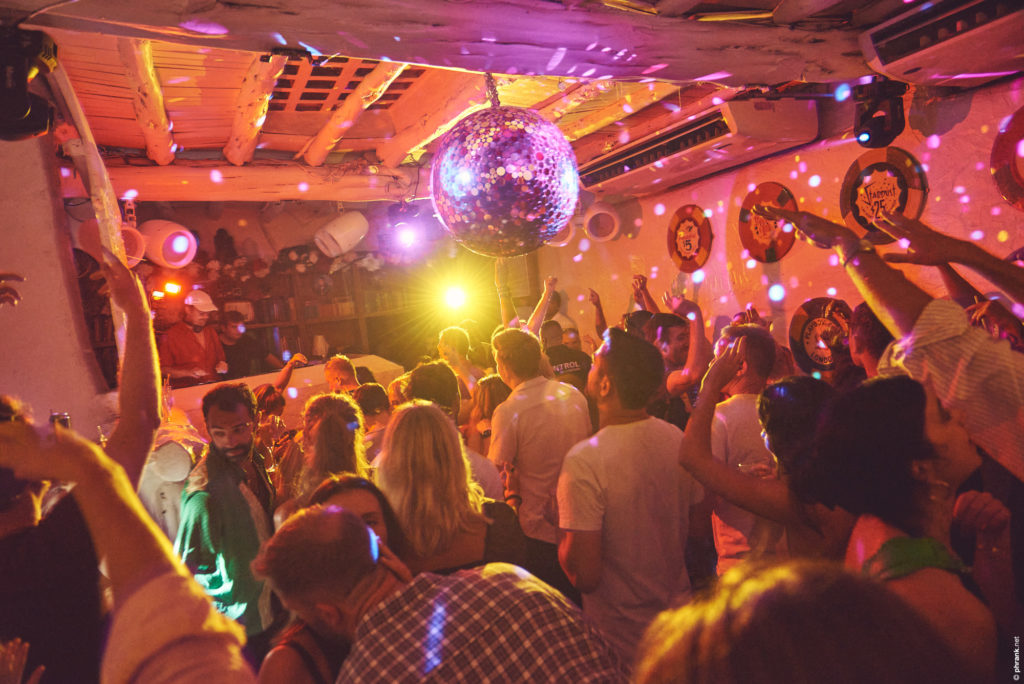 Fortunately, when Myd met Pikes, it was a match made in heaven for all of us. "When I felt the energy of the island, especially through the Pikes spectrum, it was like meeting a new friend," he explains, as we catch up the morning before his sophomore soiree in Freddies. "I was so excited about the party, and being here, but mostly because I knew It was the beginning of a new adventure for me." Within minutes of arrival (in fact, before he'd even checked in), Myd jumped in the pool, clothes and all, and had all our sunloungers decked out in Myd-branded beach towels and our guests sporting logoed bucket hats. The Myd takeover had begun.
Myd quickly learned that the death of a monarch isn't enough to keep our good rave squad down. "I didn't know what to expect," he admits. "However, I feel like the party took place in the spirit of paying tribute, in the sense of communion that an island like Ibiza creates." Perhaps a little of the collective experience can be attributed towards the events of the day, but we think most of the credit goes to Myd and his music, as the night that followed is still living rent-free in our memory banks (and his). "What makes a good club… it's the sound, the people and the vibe!" Myd says. "Freddies checks all these boxes! That's way more than living up to its hype – at this point it's a legend."
It wasn't just Freddies that won Myd's heart – he was also particularly enamoured of our tennis court. "I secretly did a little live session of my song 'I Made It' on the tennis court," he tells us. "I love this place so much. The colours are incredible. At that time, I was in the process of choosing the colours for my Parisian apartment, and I can tell you now – it's very, very pink. Maybe that's why?" We'll be asking him to show us photos when he returns to Freddies for round two of Pikes Presents… Myd on Tuesday August 15, 2023.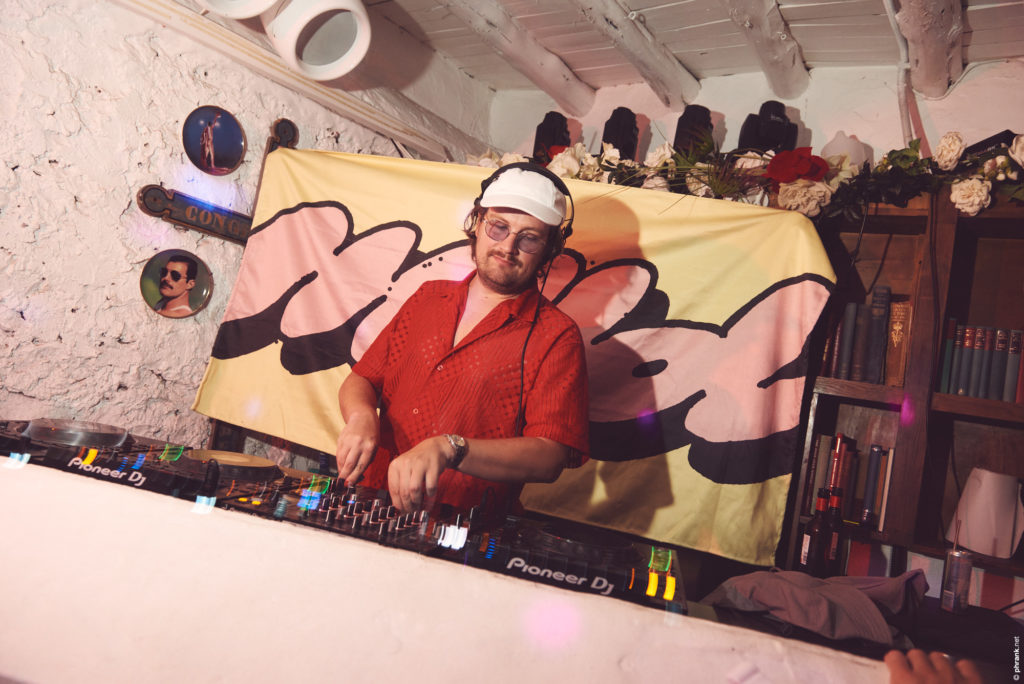 When asked what he's most looking forward to about his return to Pikes, Myd lets out a booming laugh. "Hahaha! I'm trying not to have too many specific expectations," he says. "I would say that's actually the whole point of coming to play at Pikes: the surprises." And while we're sure Pikes can yet again surprise Myd, there's no doubt Myd will also surprise us too, with his bouncing electro-led beats and infectious bon vivant spirit. "I now know that the audience there is very curious and places a lot of trust in the DJ behind the decks," he continues. "That's why I'm going to bring my hidden gems! Especially the ones I wouldn't dare play anywhere else – I want this set to be special."
This season has seen Myd spend more time on the island – partly for gigs and also for pleasure. "Spending time on this island is always highly inspiring for an electronic musician," he says. "Especially for me, as I'm greatly influenced by nature, sunlight, and celebration. Even though I spent little time in the studio last year, I know that each trip I make to Ibiza and to Pikes adds another building block to my upcoming productions!" His advice to anyone looking to immerse themselves in the authentic island spirit the way he has is simple.
"I would say to spend as much time on the island as possible," he declares. "There's so much to see. What's better than going to a beach with a hangover to eat grilled octopus while watching the sunset? The Ibiza experience isn't confined to just one day; you need at least a week to soak up the island's energy. I might be falling in love, you know!" And speaking of hangovers, Myd has already teed up the plans for his post-Freddies recovery on Wednesday. "The best way to avoid being tired is to not go to bed," he states. "How about partying again and again? If someone reads this and wants to team up to watch the sunrise, count me in!"