What is Cosmic Pineapple exactly? This is a question our lovely door staff are asked over and over again on the days of these special day-to-night events each summer, however there's no easy one-liner we can use that sums up the experience as a whole. With this in mind, we flip the question to Cosmic Pineapple founder Kim Booth – a former rave queen and music PR turned yogi, healer and creator of cosmic events.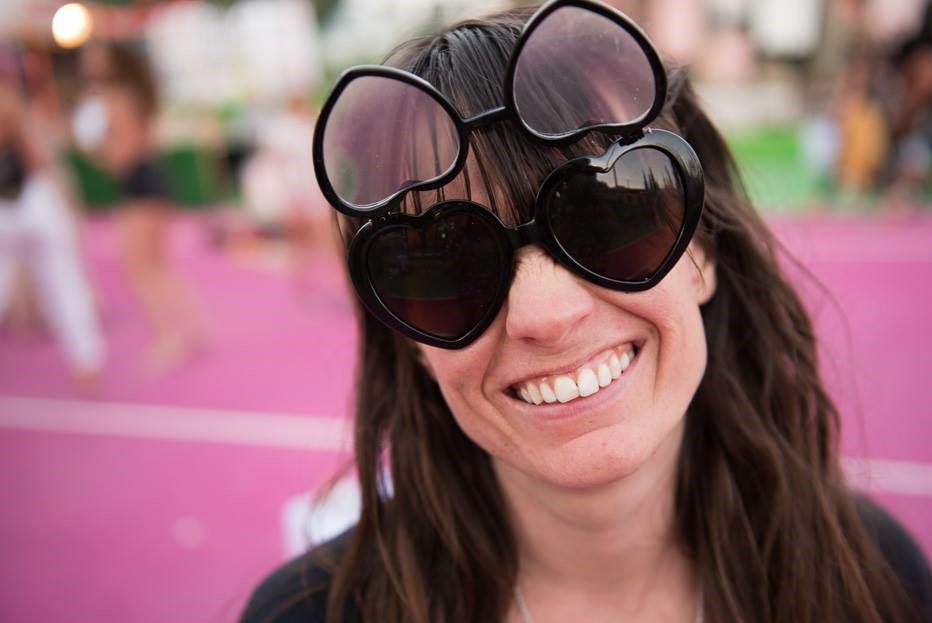 "It's a merging of the music and magic sides of Ibiza," Kim says. "It's a big consciousness experiment really. Everyone's learning and growing together, sharing, creating, connecting and being cosmic. We're stepping up a vibration, healing what needs to be healed and releasing fears." That all sounds lovely, but it still begs the question, what IS Cosmic Pineapple? Kim laughs at the esoteric nature of her description, admitting she prefers people to come to the events with no preconceived notion of what they're about to experience. "It's about being open to it – we're planting seeds," she says.
In a nutshell, to those who have yet to experience the cosmic creativity of one of Kim's events at Pikes, Cosmic Pineapple is a series of four day-to-night charity events that take over all corners, nooks and crannies of the hotel with wellness and healing-infused activities, nurturing food and drink, inspiring talks, creative markets all topped off with magical music performances by top secret DJs at the evening 'Space Raves' in Freddie's. But Cosmic Pineapple is so much more than the sum of its parts – it's the bringing together of different energies; the diverse connection of souls and the raising of the collective vibrations.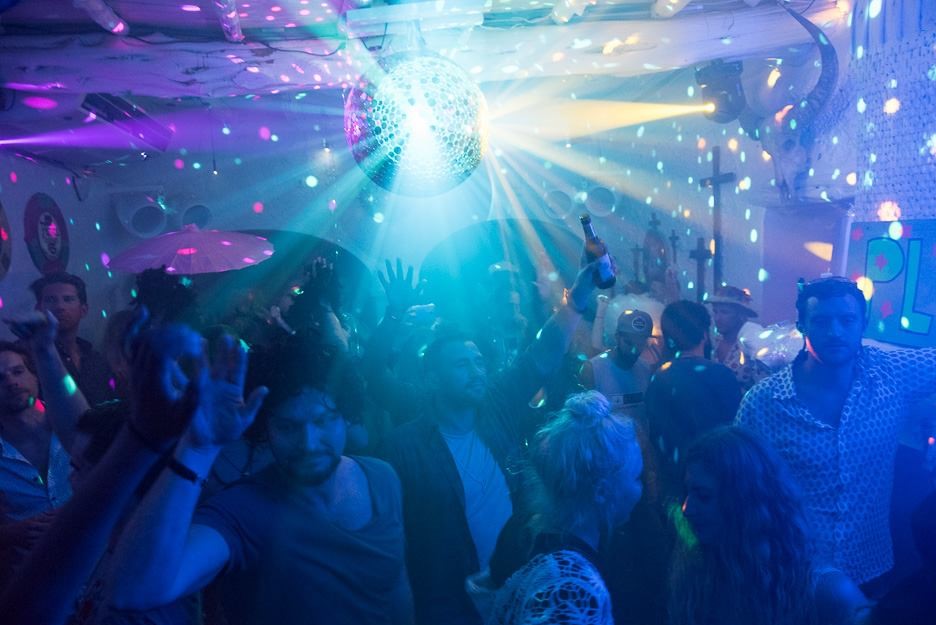 As someone who's experienced both sides of Ibiza, from her hedonistic days as a wild rave child to her current incarnation as a light worker and yoga teacher, there's no one more perfectly placed than Kim to create events that fuse wellness with wackiness and whimsy. She's quick to point out that absolutely everyone is welcome – in true Pikes style – and you're as likely to find yourself having a drink with a drag queen at the bar as you are to take part in a cacao ceremony in the all-new wellness dome beside the tennis court. If you're new to the whole cosmic lifestyle, it's the perfect place to dip your toe into the activities, with no judgment and no expectations. "For people who might be hesitant to try new things, they can feel safe to do it here," explains Kim. "A lot of people come through Cosmic Pineapple and experience something, then go off and find their own cosmic path in the world."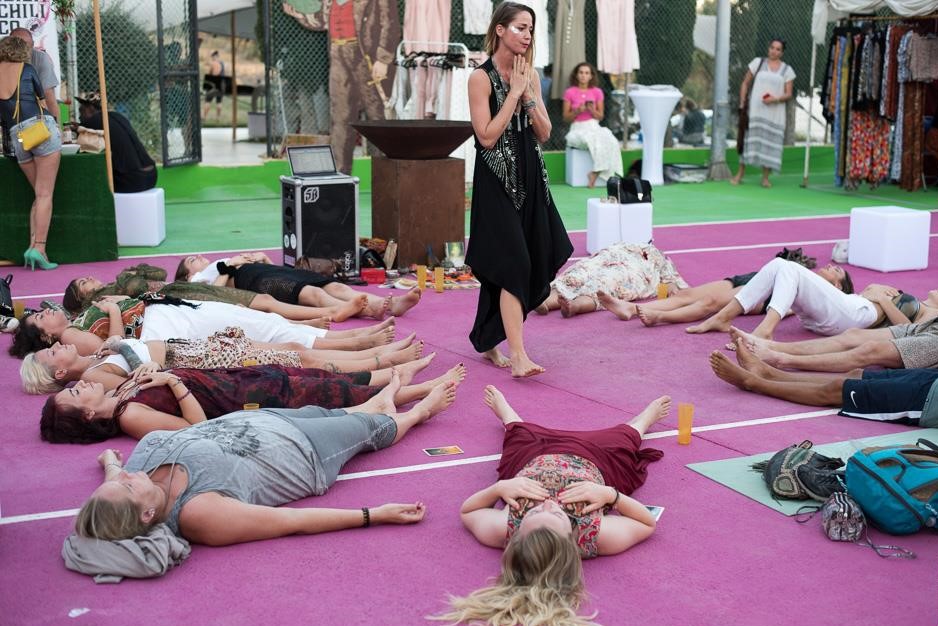 Speaking of cosmic paths, Kim's own journey to wellness came through a combination of travel, grief and music. She remembers her first deeply spiritual experience came on a dance floor as a teenager – though she wouldn't have termed it that way at the time, in hindsight she recognises the lasting effect it had on her. "I really remember feeling that connection with everyone around me, losing myself in the music and in the moment – that feeling of everyone being one on a dance floor," she reminisces. Her first conscious experience of spirituality was the first time she went travelling in 2005, visiting the golden temples of Bangkok where a book on Buddhism made a dramatic impact on her. "I read that a truly happy person is when you strip away everything – people, possessions – and you're just happy with what's inside. That really got me."
After her mum passed away, Kim looked to yoga to help ground and heal her, and she discovered the difference a daily practice made not only to her body, but to her mindset, her heart and her emotions. Training to become a teacher in India and Guatemala led her to ditch her career in the dance music industry and focus purely on bringing positive energy into the world through her teachings. Her nomadic lifestyle sees her seek out wisdom and wellness from mystics, healers and teachers across the globe and the desire to share these learnings with friends and other like-minded people was what originally inspired the idea for the original Cosmic Pineapple website. "I started it as a space for people to be connected with the self, the other and planet Earth," she explains. "I'd been learning so much and I wanted to share it, and create a space where other people could share the wisdom they'd been learning too."
Not long after, the idea to host cosmically-inclined events in Ibiza came to Kim's mind – the island is a place she sees as having complete light and darkness, with the ability to merge the two. Having experienced the magic of Pikes many times over the years, she knew she'd found the right location and since its inception in 2016, Cosmic Pineapple has evolved into the magical, mystical, musical wonderland that it is today. It made sense for Kim to call on her contacts in the dance music industry – all of whom support the cause and play for charity at each event – and the hallowed booth in Freddie's has seen cos-mixing by artists such as Jamie Jones, Carl Craig, Josh Wink, Ellen Alien and Ida Engberg to name a few.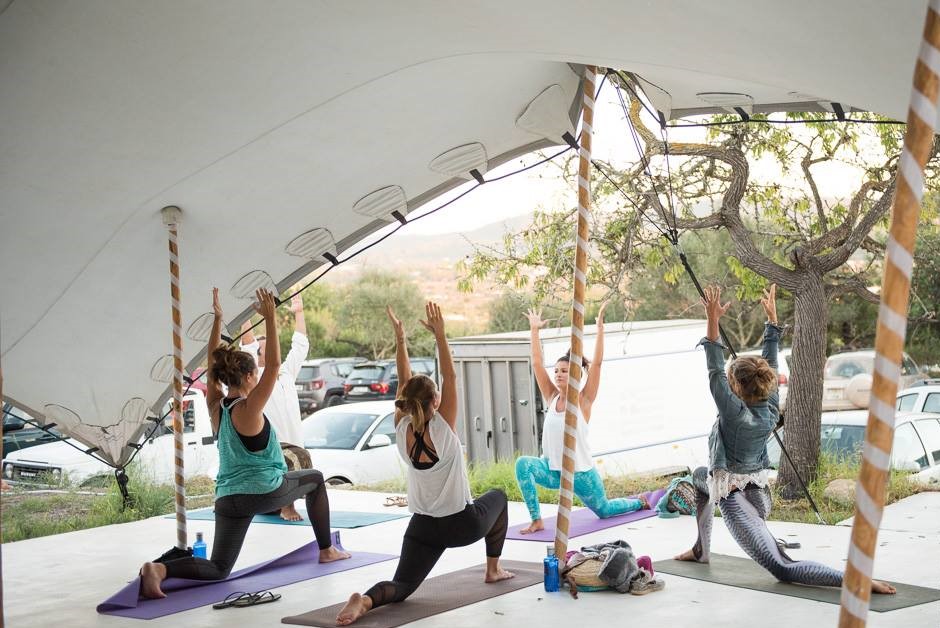 "I see a lot more spiritually-inclined DJs these days, getting into yoga and wellness," Kim says. "That hedonistic lifestyle of the 90s is not sustainable… and historically, music itself is a really spiritual experience in itself. When you look back, a lot of people who've come from creative, musical backgrounds go on a spiritual path, like The Beatles, David Bowie and even Madonna with Kabbalah. Music is like this natural gateway – it's a formless language that comes from somewhere magical and it just opens you up to these things. Dance music has a very heavy vibration and it brings people a lot of healing. It helps you shift things. Then you have something different like crystal sound bowls which are totally ethereal and you can just lose yourself in."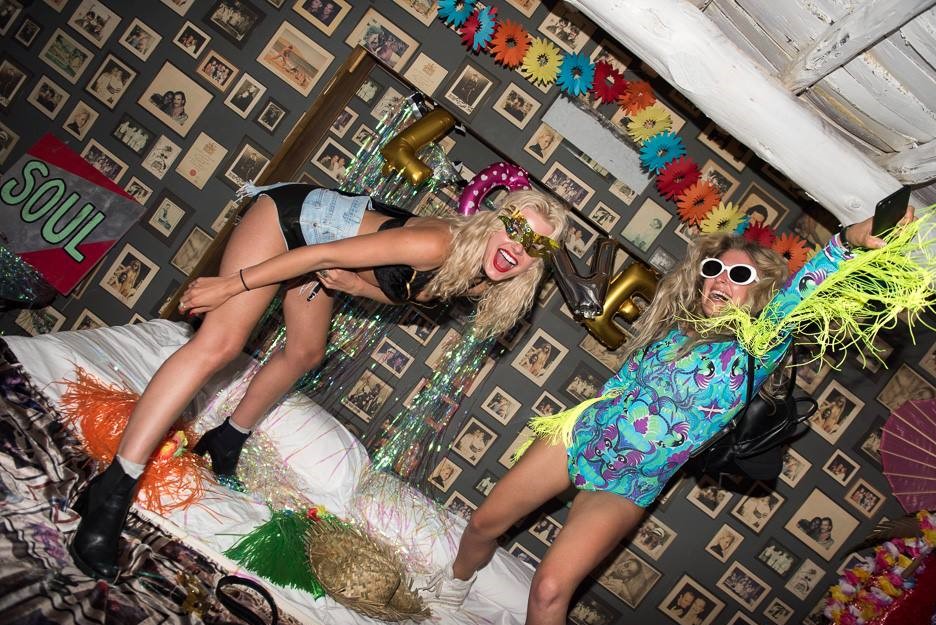 As for the name? "I was in Mexico on a 10-day medicine retreat at the end of the Mayan calendar in 2012," Kim recalls. "I was staying in an amazing treehouse above a cenote. There was a pineapple there and it just looked really happy and cosmic!" And Cosmic Pineapple was born. "The deeper I got into it, it turned out pineapples represent the pineal gland, which sprouts and opens us up to mystical experiences." Following on from the series of events at Pikes is a Cosmic Pineapple retreat in October, plus Cosmic Corners at musical festivals around the world. "I can't go back to being normal now," Kim says, reflecting on her personal transformation, which begs yet another question: What is normal anyway? Perhaps this is how she was meant to be all along…