It's that time of year when the mid-winter blues strike those living across Europe and the USA; when grey skies and rainy days are no longer a novelty and just a constant nuisance. Even snow flurries aren't all that exciting once the festive season is over (unless you live in the Swiss Alps) – they just represent yet another hurdle to face when getting to work in the morning, not to mention yet another layer of clothing to pull on before leaving the house. It makes sense then, that people's minds turn to summer holidays – dreaming of clear blue skies, the rising temps, balmy nights and the freedom to do whatever you want, wherever you want, whenever you want.
It's obvious where we're going with this right? We're going to suggest that now's the time to book your summer 2019 holiday at Pikes, that it's first in, best dressed for our most popular rooms and you should book soon to avoid missing out and blah blah blah and all that jazz. Yeah. Sure. Let's start with that – but instead of US trying to sell YOU the hotel, we're going to pass the baton over to some of our previous guests who really tell it like it is. We can assure you these comments are not doctored or paid for, nor are they written by friends, family or staff. You can read all them for yourself on our TripAdvisor page if you prefer. Who needs travel journalists? As the saying goes, you can't make this stuff up (although we have suppressed names to protect the not-so-innocent)!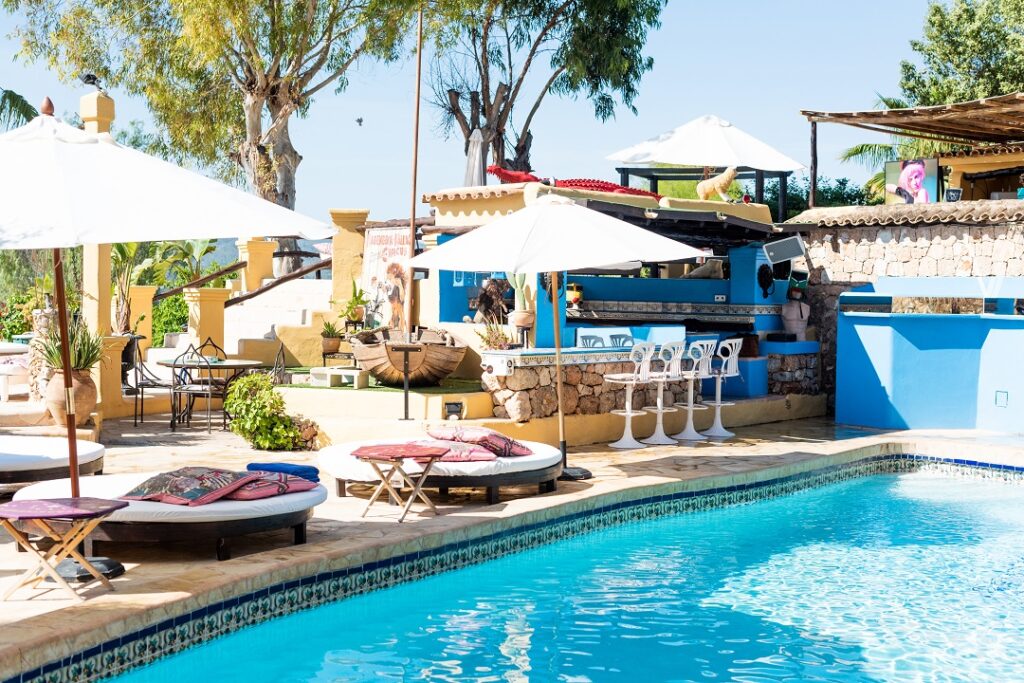 "You'll read some reviews on here which may make you think twice," says one of our reviewers, who isn't afraid to tell it like it is. "If you want pristine and shiny new, then Pikes is not for you. If you want style, history, intrigue and decadence galore, then beat a path to its door. You either get this place or you don't." That's something we try to always clarify with our guests at the time of booking – we don't sell ourselves as a luxury hotel. We're a hotel filled with character, oozing with island heritage, brimming with soul and offering more fun than you can poke a stick at, but we are not a five-star resort. Some rooms are noisier than others. Some furniture is antique. "Great if you're looking for décor redolent of a Mexican bordello," said one guest – perhaps a little sarcastically, but as a matter of fact… we take that as a compliment!
"Inside or out, upside or down, twisted or not, this is heaven on earth!" writes a first-time guest. "Venue is indescribable, staff are gods, rooms are beautiful, drinks are made, served and taste amazing, food is super yummy! The decor is rustic but funky Alice In Wonderland meets goth, meets Monty Python's Flying Circus, meets Ibizan finca! Everywhere you turn in the hotel grounds there's kooky taxidermy, bizarre artwork and nods to its rock 'n' roll history." Why, thank you. We couldn't have put it better ourselves. Another tenant prefers to think of us this way: "It is not a hotel. It is more like you have a rich friend in Ibiza who invited you to stay for a few days at his hideaway. It has mystique, presence, ambience."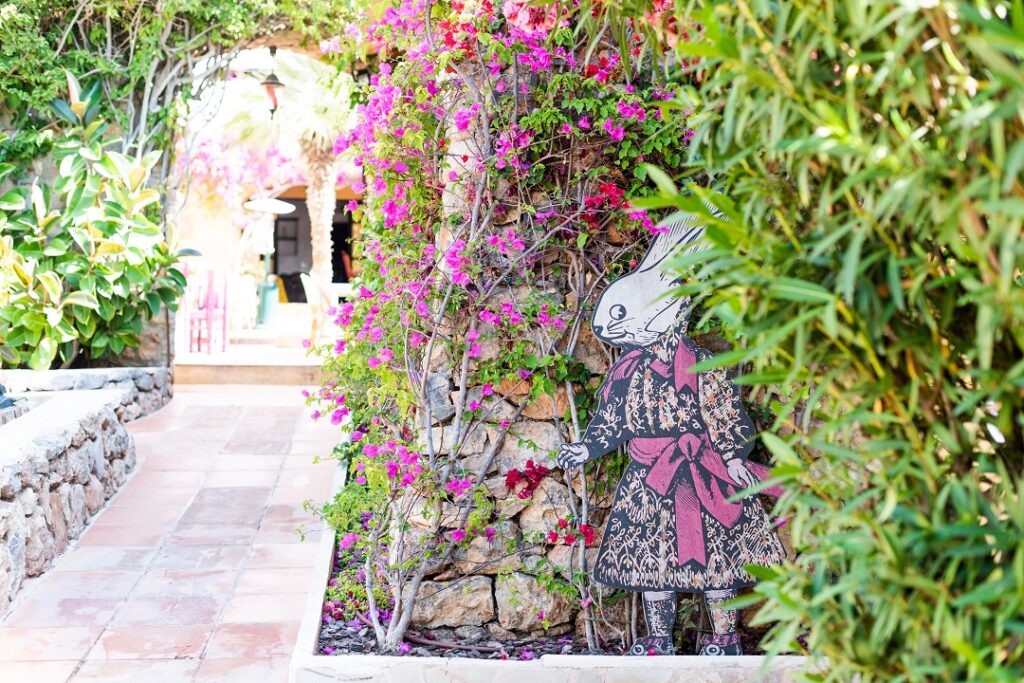 A recent guest describes us as "somewhere that feels like home. An impossible hotel that should not work. It has no beach, no clubs nearby, no shops. It nestles at the foot of a small mountain. It should not work. As soon as we walked through that archway, we were back in Wonderland for adults." To give his review context, he goes on to describe himself as "a sensible, slightly overweight businessman before I walk through that archway" although to us, all guests truly are equal. "I played the first night wrong as we went to bed at 3pm," he continues. "Yes, that is a P, not an A. I would never do this at home – or anywhere else – but at this hotel you revert to who you want to be. Not who you are. And no-one cares or judges."
Of course, you'll read the obvious 'Club Tropicana but the drinks AREN'T free' quips on TripAdvisor (everyone's a comedian!), but we've also been chuffed to read the scores of comments that sing the praises of our team. As you'll know, if you read this blog regularly, our team are like our family and a huge part of what makes Pikes tick. "The staff in this hotel are amazing," writes one of our customers. "They must see thousands of people but they all welcomed us back with big smiles and the odd hug. From the huge barman with a huge afro who feels like an old friend to a plethora or pretty waitresses who genuinely look happy to see you." This client tends to agree: "What makes Pikes stand out is the people; the staff are amazing, and they make you feel like family from the minute you arrive until that sweet sadness of checkout."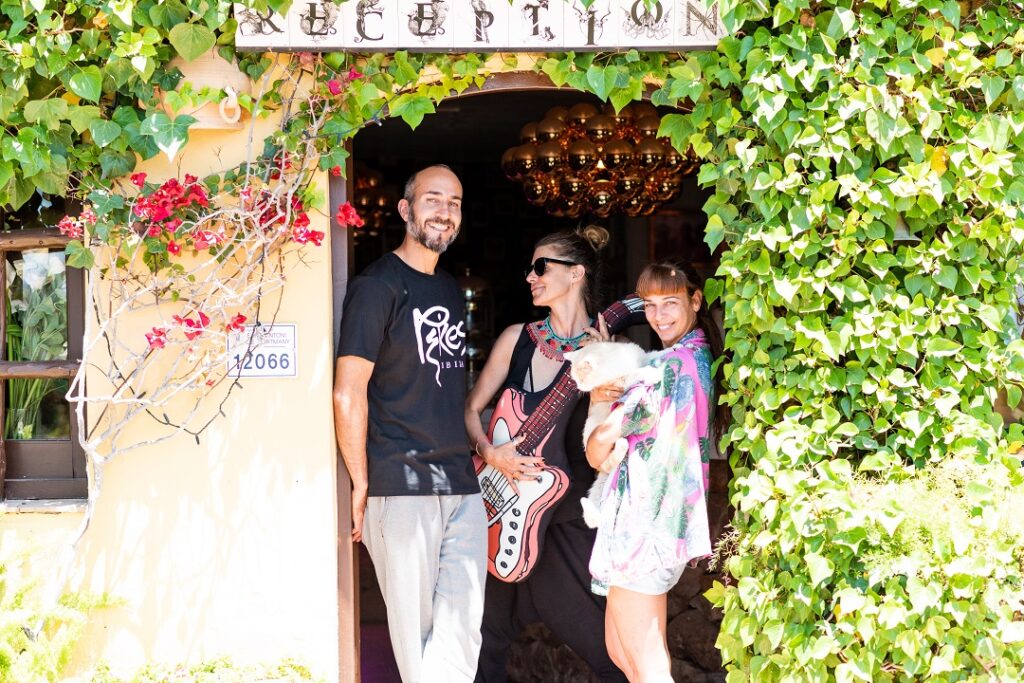 Speaking of checkouts – one man talks us through his experience with our team on his last morning with us: "At 10am I stumbled in to the daylight and careered to the bar. Two of the nicest barmen in the world looked at me and smiled. "Coffee the way you like it or a cocktail sir?" The reception checkout was no better, we walked in bedraggled and the receptionist laughed at us good naturedly. Then the beautiful Annabelle (who happens to be the best concierge on the island) wafted in and gave us a hug and smiled at us like old friends. That is this hotel. It is magical."
It truly is the people who make Pikes. "I have never met a grumpy or unhappy person at this hotel," explains a summer 2018 guest. "The night is a resplendent mix of neon lights, smoke, thumping music and grinning faces. On the last night, we met an assorted mix of every nationality, sexual orientation, shape and size." Just the way we like it! "The other guests are 'like you'," agrees another client. "No boozed up kids or poseurs, just real people with real stories." One friend of the hotel gets even more specific: "Meeting a whole range of characters from a wonderful male stripper, the owner of Manumission and a merchant banker with an obsession with swimming naked in the sea. A wonderful male model called Joe who jumped naked from the top of the hotel in to the pool… and lived. The group of ladies who I was chatting to in a rave in a cave who invited me for a foursome (I politely declined). I did not hear a single cross word during the whole of my stay. There were businessmen, celebrities and couples of all descriptions. Everyone was accepted with grace."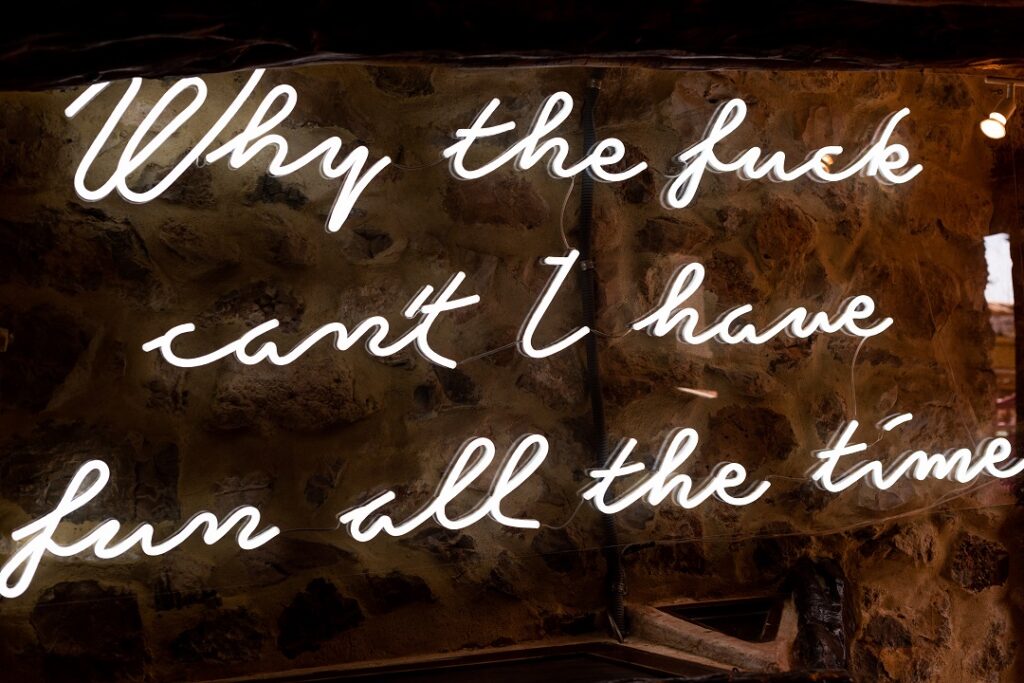 We love reading your stories of debauchery! "At one point we sat down by a 'secret' toilet behind the dance floor," tells a partygoer. "The room has a shower. There is only one toilet. The whole time we only ever saw couples enter. They always left smiling. We walked in on an impromptu piano sing-a-long – and sang along. We had a party in our room and took videos with our friends that will never be seen on YouTube! But the best part of the night for me was when we struggled on to the dance floor that had become a heaving mass of flesh and smiles, writhing like a huge beast under the low ceiling as an opera singer took over from the DJ and smashed out Nessun Dorma. The club went wild. So did we."
"Pikes really is a unique experience," says a recent lodger. "We arrived on a Tuesday and by 2am found ourselves singing at the top of our voices in a bathtub full of plastic balls." Ahh, Sunny's karaoke. There are so many glowing mentions of our beloved Sunny Ramzan and his evening escapades including the famous fancy dress boudoir. Perhaps this guest put it best: "How do you explain Sunny? He really is the host with the most, the glue that holds the Pikes experience together and a dazzling jewel who honestly made our holiday what it was, selflessly and effortlessly pouring us into the scenery. Bless you Sunny. We now realise we can never stay anywhere else on the island. Pikes is etched in our souls."
And if (like we did) you've got the patience to trawl through all the reviews online, you'll come to agree that that Pikes has won the hearts of most of our guests for life. "The experience was exactly what was called for," says a visitor (who also speaks of "spin the bottle games that could and probably should get out of hand"). "Bacchanalian, high-end escapism writ large under a velvet sky of crushed diamonds. The dramatic reveal of the villa on walk up from the steps sets a sensory tone for how your nights and days can escalate in surprising, naughty and interesting directions."
"Whatever you do or whoever you are in the real world, when you go to Pikes you become a better, happier person," concludes one of summer 2018's most satisfied customers.