Whimsical, wonderful, wacky, weird… the styling and decoration of Pikes is a constantly evolving process, at the hands of creative director and co-founder Dawn Hindle, who sees each new season as a chance to move things around, bring in new finds and create new identities for the many unique spaces peppered across the hotel.
The off-season is spent scouring the globe for unusual pieces – art, curios, tchotchkes, furniture, taxidermy, installations and much more – before finding them a place within Pikes that is j-u-s-t right. Guests (and even our staff!) comment regularly on spying new things each time they visit – sometimes it's an older piece in a new location, other times a new treasure. Each and every piece within Pikes also has its own unique story – here are a few of our favourite new things…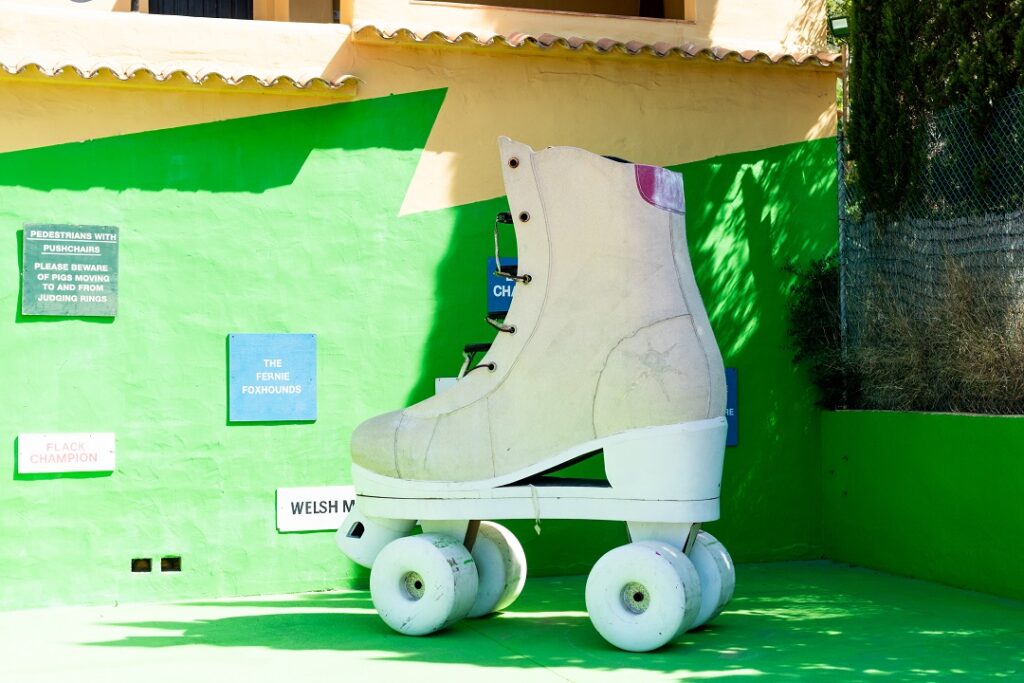 A roller skate for giants
"This is definitely my new favourite thing," says Dawn of the giant left roller skate that now adorns our bright pink tennis court. Complete with fully-functioning wheels and a very practical front stopper just in case it gets moving too fast, the skate had apparently been gathering dust in a random storage unit in Ibiza for many, many years.
No one knows its exact origins, though Dawn suspects it must have been used as a dancer's podium in a club at one point, as it has a foothold and ladder so you can climb to the top, plus a string of coloured globes in place of laces. Whether there was ever a right boot, we'll never know – though if you're reading this and you have it in storage, be sure to let us know!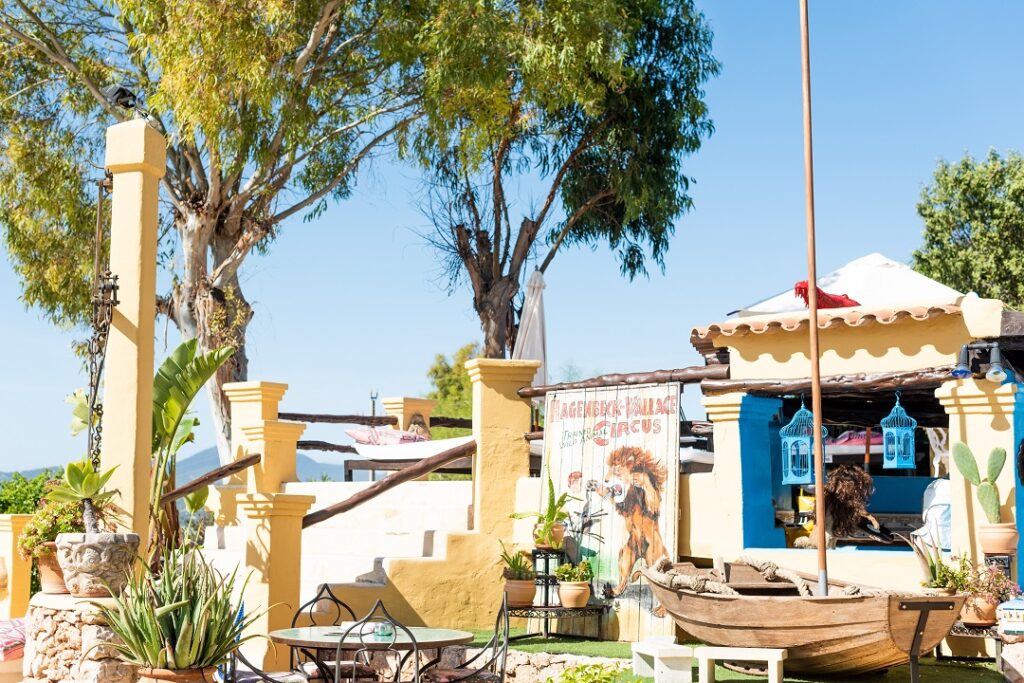 Our permanently washed up wooden boat
"I was at an auction house looking for old furniture to put on the back terrace," says Dawn. "Then I saw this wooden boat and I was just drawn to it – I knew we had to have it." At the time, it was covered in dust – its origin again unknown, though the fact it was filled with dust and pine needles means it was probably falling into disrepair in someone's countryside garden in Ibiza for many years.
After a brief bidding war, Dawn returned to Pikes triumphant and had the rustic boat cleaned up and installed on a large alcove next to our poolside DJ booth. She plans to hand-stitch a pink and green flag with the words 'Lost at sea' to complete the project… but that's a task for the next lot of winter months.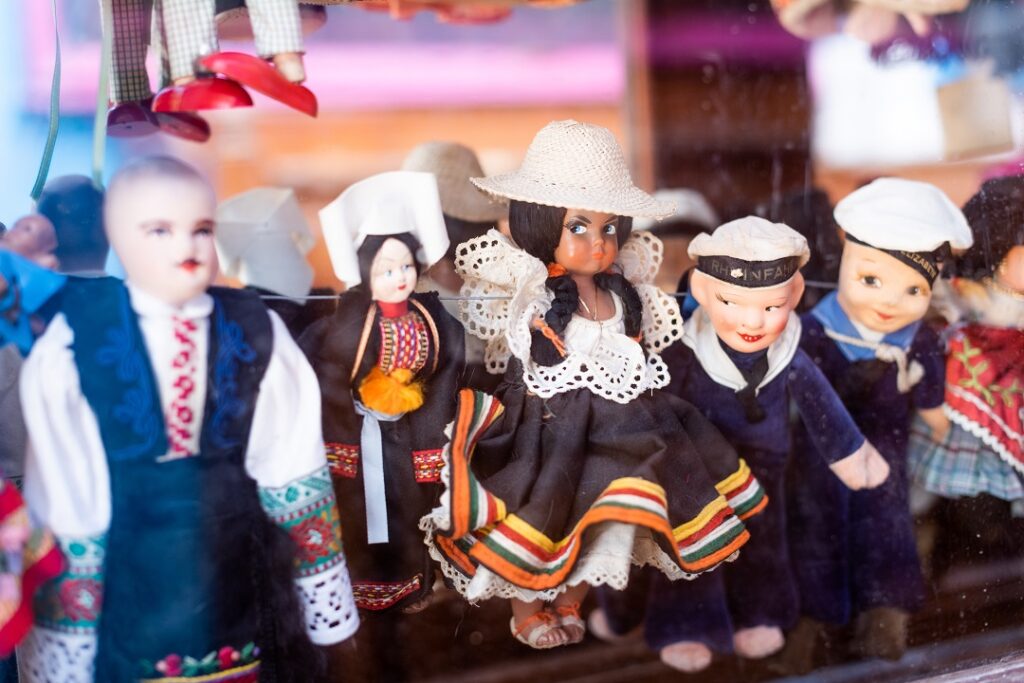 The creepy doll cabinet
There was never a plan to turn our old glass menu cabinet into a display filled with dolls – it was just something that happened organically after Dawn spotted a pair of twin sailor dolls for sale in the showroom of woman in Los Angeles who makes doll houses into art pieces. With self-confessed a fascination for anything relating to twins, Dawn asked to snap up the matching pair of dolls
(who have a definite glint of mischief in their eyes) only to be counter-offered an entire collection of figurines from the same collection, all dressed in traditional costumes from around the world.
Not wanting to split up the 'family', Dawn obliged and booked an extra piece of luggage for her flight home. Can you imagine what airport security were thinking as it was x-rayed? The dolls are now safely housed together in the glass cabinet in the corridor between the pool and Room 39, and staff say they can feel their beady little eyes on them as they move through the space, proving
creepy is in the eye of the beholder.