The Brothers Grim are not your ordinary siblings. Real-life brothers from the same mother, Mark Broadbent and Andrew Livesey were both born and bred in Yorkshire but grew up decades apart. While Brother Mark (the self-described older, better looking of the two) had been travelling the world and falling into a career in the clubbing industry, Brother Andrew had been on the track to scientific greatness, studying physics at Manchester University – until their worlds collided in 2006. "Brother Mark introduced me to Ibiza, Acid House, and a life less studious," Brother Andrew explains of the bizarre career plot twist that ultimately led him to Ibiza to team up with his older sibling and launch Tales Of The Unexpected at Pikes.
Despite their 18-year age difference, the brothers discovered their musical tastes were in alignment, having been shaped by the music they'd been exposed to at a young age via their mother's record collection, and for Brother Andrew, the assortment of records belonging to Mark that had been left in the house. "We probably listened to the same music," Brother Andrew says. "Just 18 years apart." In addition to being influenced by the 1970s West Coast R&R albums belonging to their mother, Brother Mark's taste leaned towards punk, thanks to a babysitter who would bring 7-inch records over for young Mark to listen to while his parents were out of the house. Later on, his education in punk, post punk and American hardcore continued at the hands of a friend in his late teens – a musical journey less ordinary.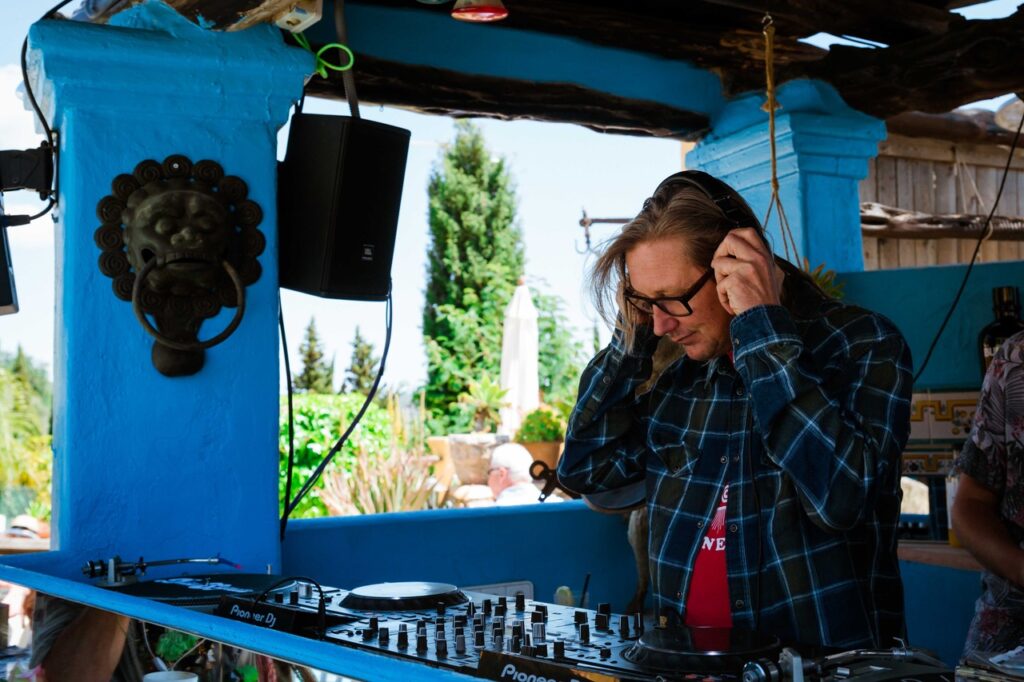 It was Darren Hughes – co-promoter of Cream at Amnesia at the time – who first put Brother Mark and his partner Sarah (they subsequently got married at Pikes in 1998) to work in the clubbing world in the mid-90s, "due to his suspicion that we were having too much fun traveling round Asia". From here, the trio went on to create the legendary We Love… Space Sundays party and in 2006, Mark reached out to Brother Andrew after a long period of zero communication. "I figured he was old enough to be of help to me fully conquer the island," he says wryly. For Brother Andrew – who at the time was dabbling in some DJing himself, in a duo called Fucks and Kisses alongside Andy Ferguson, who went on to become one half of Bicep – the chance to join his long-lost brother on a musically-inclined Mediterranean island was too hard to refuse.
By 2007, Brother Andrew was a fully-fledged member of the We Love Space PR team and never gave science another thought! "Brother Mark gave me the option of turning a love of music and parties into a career," he says. As We Love began to wind down, Brother Mark and Brother Andrew mulled over the idea of DJing together and played their first ever gig at Boutique Hostal Salinas in 2014, which grew into a residency called Psychedelic Skies. "We have a similar taste in music and like hanging out together so it made sense for us to DJ together," says Brother Andrew. Brother Mark describes the sets as: "A kind of anything goes outside of the more obvious Ibiza club hits – we figured we'd hit on something quite unique on the island. Dave and Duesi [BHS owners] allowed us to practice with free rein and our eclectic style was born."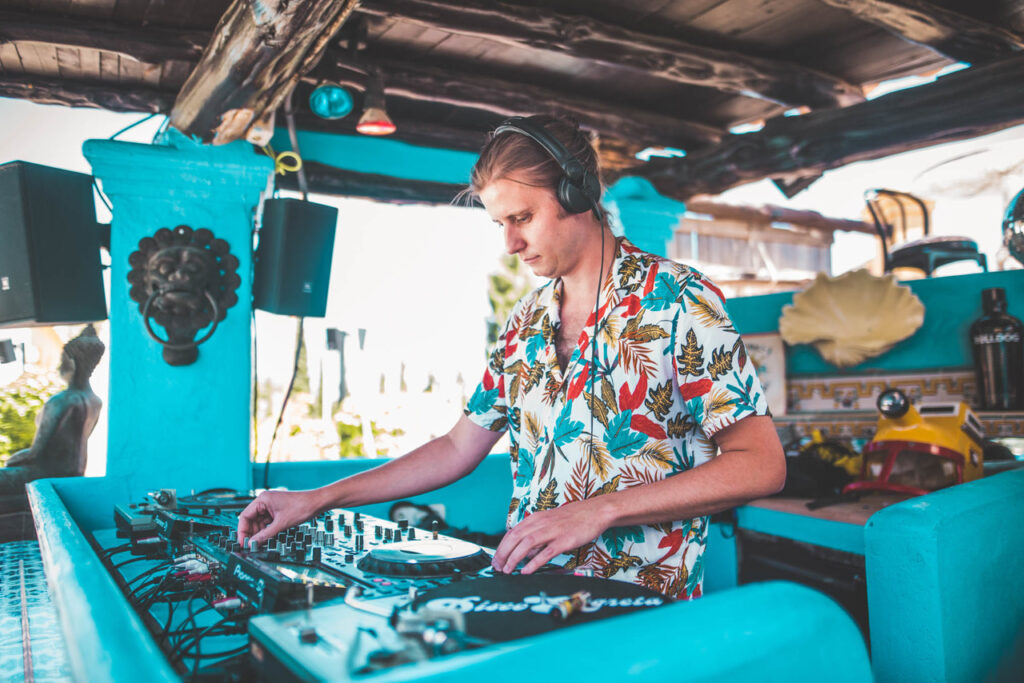 The Brothers Grim have a signature style that falls somewhere between Balearic and eclectic – although don't tell Brother Mark you think it sounds Balearic. "Personally I feel the term 'Balearic' to now be a little fascist in its meaning," he explains. "Most pervaders of it have lost a lot of the freedom that the genre once stood for." He instead describes their sounds as skipping between the many wonderful styles of music that have been, and continue to be, made around the world. "We play a bit of everything really but tend to end up with some kind of slide guitar sounds creeping in after not too long," Brother Andrew adds. "If Cormac McCarthy was hanging out with Alfredo in a Tarantino film then our music would be the soundtrack."
Along with Mark's long-suffering wife Sarah (who now also happens to be our wonderful events manager at Pikes), the duo set up Pikes on Sundays in 2015 as a place to be able to spin the kinds of sets they would personally want to hear poolside. With Mark's musical connections, this would often lead to special guests dropping in unannounced, with a carry-on of sorts taking place in Chez Fez after dark. As rumours spread on the island that Sundays was the place to hear great music, the brothers decided to up the ante and launched Tales Of The Unexpected in Freddies, from 10pm until 4am. "It's your favourite DJs, playing your favourite music, in your favourite venue," says Brother Andrew. "And the best way to end the weekend with all your island friends around you. There really is no other place like it. It has history, prestige, quirk, style and that all-important hedonistic spirit."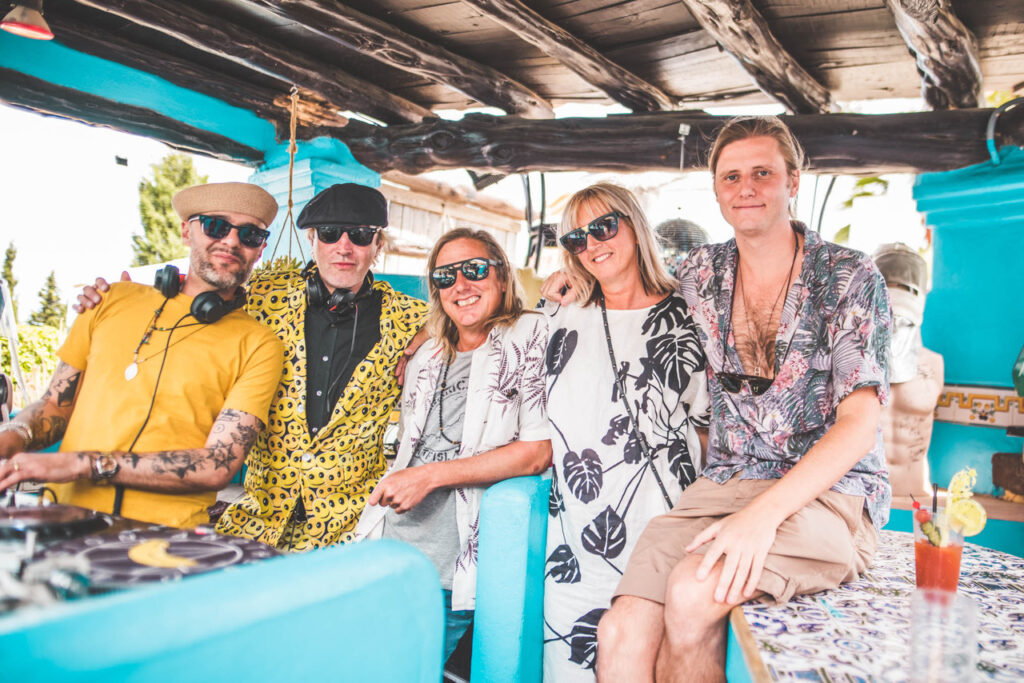 Friends such as Mark Ronson, Andy Cato from Groove Armada, Ralph Lawson and Midland were a few of the talents that graced the decks. "The opportunity for us to put on our favourite DJs in our favourite location and to have all the events be free to the public was too big to pass by" says Brother Andrew of the decision to announce the headliners instead of keeping it a secret in 2019. "It's very rare to be able to do something like this and in Ibiza even more so." When this season rolled around, the brothers sat down and made a wish list of who they'd like to invite to play. "We did it separately and then came together with essentially two identical lists," says Brother Andrew. "We'd chosen a mix of our friends, heroes, and people we thought would be able to tell an interesting story with a six-hour set in a very intimate room."
That's the thing about Tales Of The Unexpected. It's a place where your favourite DJs get to take you on a musical journey from start to finish – this is not the place for 90-minute sets before shoving the next headliner onto the decks for more of the same. Brother Andrew describes it as the antidote to playing to a faceless crowd in a cavernous club room. "We wanted Tales Of The Unexpected to have a unique selling point and we thought what better way than to give our chosen artists free rein for the whole night," he says. "If you truly enjoy music and enjoy listening to DJs, the best way to see them is for a long period of time in a small, intimate room with a good sound system and nice people. Freddies gave us the opportunity to do this."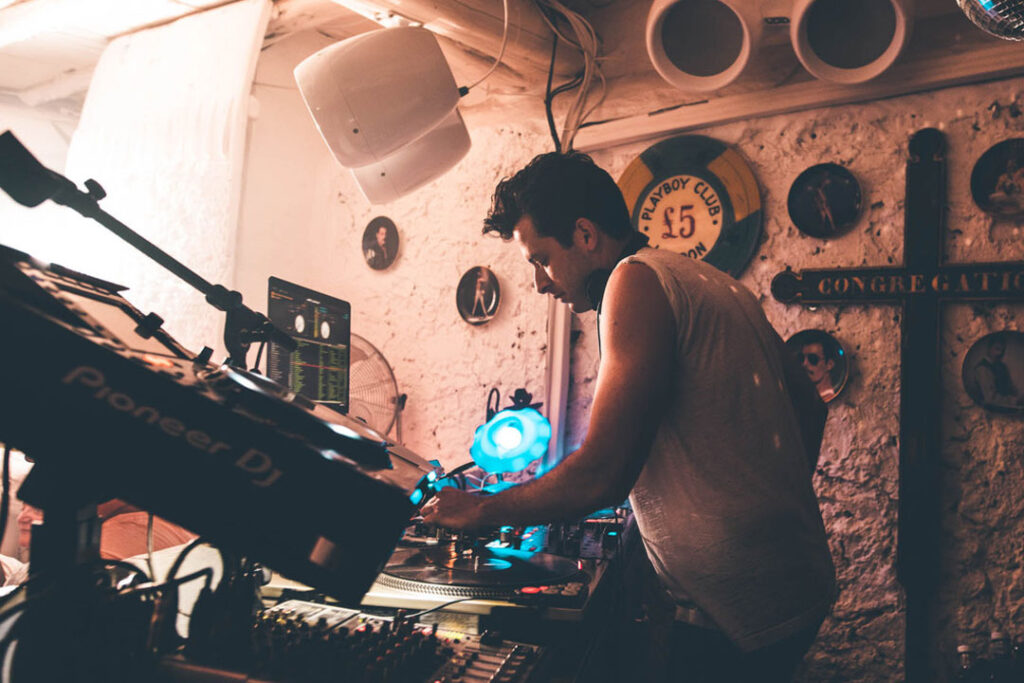 Free rein for a DJ is a rarity in Ibiza these days, and those who have stepped up to the decks at Tales Of The Unexpected in 2019 have loved being given this opportunity. "If somebody specifically asks me what they should play, I might say something along the lines of 'enjoy yourselves and play what YOU want to play or listen to at that moment in time," says Brother Mark. "We've booked you because we think you're the best person for the job." With that in mind, we asked The Brothers Grim to talk us through some of the upcoming special guests at Tales Of The Unexpected and to give us some insight into the bookings.
"The Maribou State album was a winner last year so I'm really happy to have been able to invite them back to play for us, having first booked them years ago for Space," says Brother Mark. "It's always really nice to see people you had some belief in do well for themselves, so I'm looking forward to catching up with the guys and finding out how it's been going for them. We have a few other old friends from back in the We Love… Space days that we're not actually allowed to mention by name – due to other island bookings on the same week at DC10 and Amnesia (hint hint!) – joining us, that it will be really great to catch up with too. These are acts that have gone on to become festival headliners, so the opportunity to get to see them in such an intimate space will be fantastic."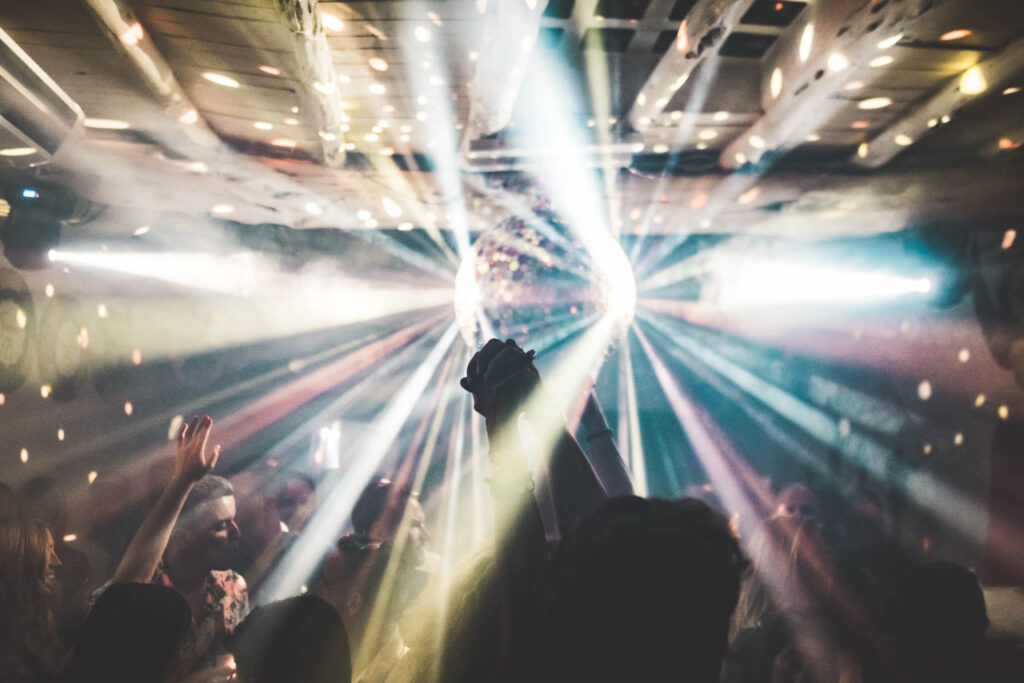 "Daniel Avery makes his Pikes debut on Sunday July 28, 2019," says Brother Andrew. "He has that kind of Balearic Grunge atmosphere around him that I think fits perfectly with what we do. His music is emotive and kind of growls at you from the dark. I can't wait to hear what he's got in store for us. He has kind of a mystic quality about him that I associate with people like Weatherall and Garnier. A quality I can't really put my finger on but I know I like it." He also cites Stephane Ghenacia and Djebali as a must-see. "They make their second appearance of the summer on August 4. They played for us in July and were simply fantastic. Underground house at its finest, that the French appear to have a monopoly on at the moment. They are also thoroughly nice chaps, which is equally as important to us when choosing our bookings."
Like all events at Pikes, entry to Tales Of The Unexpected is via guest list only, so The Brothers Grim recommend you get yourself registered as soon as possible so you don't miss out on seeing some incredible artists in the room the size of a mobile home! Some guests remain unannounced, some guests will be announced closer to the time, and others are already on the site. "I think I've probably dropped enough hints already," says Brother Mark of the aforementioned unannounced names. "Some of the acts we have booked are now simply too big to fully announce," explains Andy of the reasoning behind this. "We've booked them through our friendships and as it will be a nice thing to do, but as such, they are doing us huge favours by coming to play in our little hotel, so an unannounced show is definitely the way to do this."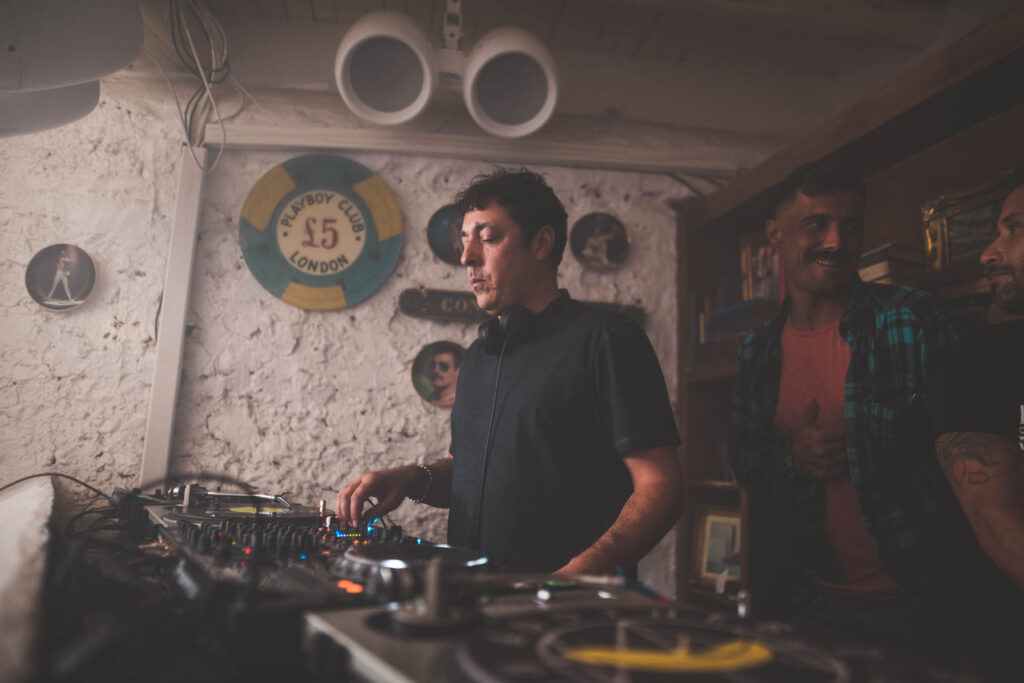 "Personally I can't wait for the Feel My Bicep takeover on August 18," says Brother Andrew. "The headliners for this one will remain unannounced but perhaps not 'unexpected'. I have loads of friends flying in especially for this date and I know it's going to be one for the history books!" He was also impressed by the Secretsundaze crew recently. "We've booked them twice this summer and it was very much a Brother Mark booking. When Giles played, it was my favourite music of the whole summer. As such, I'm now their biggest fan and Mark and I are already talking about what we can do with them in September and beyond!"
For Brother Mark, it's an eclectic mix of favourites. "I always enjoy dancing to Harry [Midland] and hopefully this year he's going to be able to play B2B again with another firm Pikes On Sundays favourite, Ruf Dug. I've also really enjoyed The Real Gang Sound-System and Stephan Ghenacia, both of whom are playing again for us this summer." He also describes Justin Robertson's set in May as "something to behold" and has invited him back for Halloween – the other Pikes event with The Brothers Grim signature stamped all over it.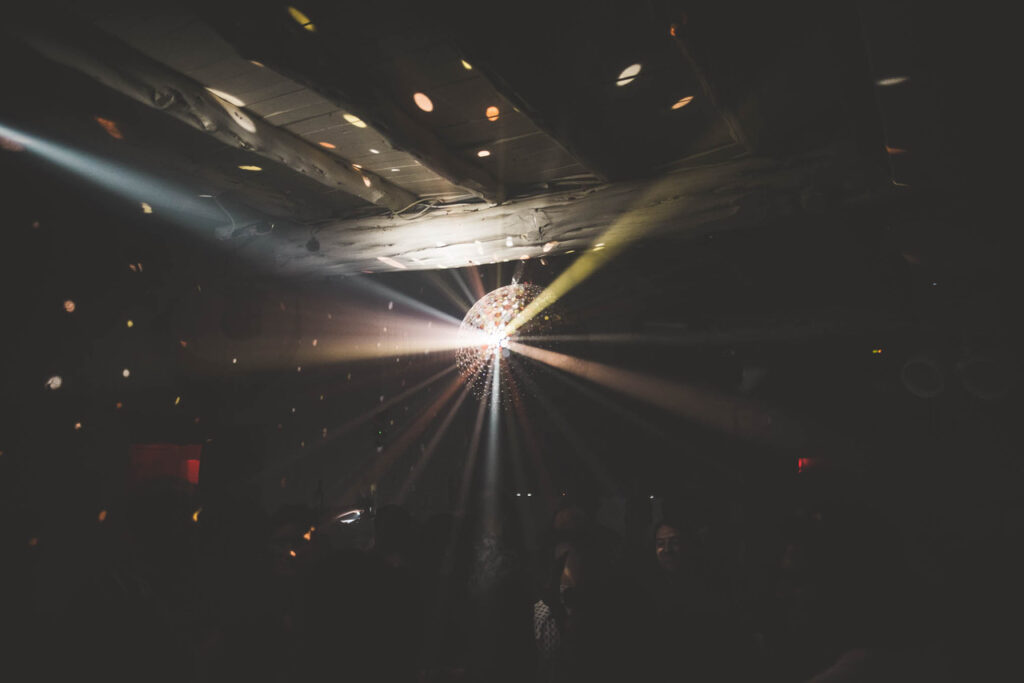 But what about listening to The Brothers Grim themselves? Well, you'll have to get to Pikes on Sundays early to hear them, as they soundtrack the daylight hours – leaving them free to enjoy the party afterwards! "When were playing well, there's a really nice thread happening and although we do try and complement each other's selections there's always a little bit of wanting to impress the other with a new track we've discovered during the week," says Brother Mark of their musical styles. "I think that this slight competitiveness brings out the best selections in both of us." Brother Andrew agrees. "We tend to play 30 minutes each, so there is always a common thread weaving its way through the set as whole. Then we have our own little sojourns into different sounds. I think it works really well, especially when we get to play for a long time. We're doing 12 hours for the final Sunday of the summer – I'm already looking forward to that."
Like most things at Pikes, Tales Of The Unexpected is more than just the sum of its parts, and thus we asked the brothers what THEY expect of the night. "I expect to have a really fucking good time," says Brother Andrew, who says you'll find him wandering, exploring, mooching, chatting in the gardens, toe tapping in the bar, lurking behind the DJ Booth or dancing right in front of it. "I expect to drink, dance and laugh lots. I expect to end up pestering Mika for one final drink around 4:15am and I expect at least three very drunk French people." For Brother Mark, it's all about good times and even better music, while "staggering around the place, beer in hand with ringing ears." As for Monday mornings however, their expectations vary. "Hollow," says Mark knowingly when asked how he expects to feel. "Like a newborn spring lamb!" counters Brother Andrew, although we know for a fact that right now this minute, he's still wallowing in bed after a Soul Clap played last night – but surely that's the sign of a good night out!