Halloween in Ibiza was once a local's best-kept secret – a sacred annual tradition. All holidaymakers had gone back to their respective realities and October 31 marked the night you could finally catch up with the friends you hadn't seen in the vortex of summer months. The biggest problem was that you could never recognise anyone due to the OTT effort Ibiza-dwellers put into their Halloween costumes. Fright night on the white isle is akin to a walking onto the set of a horror movie – sexy cats are scoffed at; the more gruesome the get-up, the better.
Over the years however, the summer season extended and word got out that Halloween in Ibiza was well-worth a final fling before the winter set in. Here at Pikes, we threw our first ever Halloween bash in 2014 – prior to that, the hotel had always been in hibernation mode by mid-October. Ibiza residents who were in attendance will remember fondly drinking from 'the witch's tit' – a creepy, waxy mannequin bust dispensing some very questionable (and popular) punch from her rubbery nipple – before being led inside The Haunted Hotel for a night unlike any other. It was Pikes alright, but not as you knew it… and that night continued well into the hours of the next morning as the sun came up over the makeshift graveyard in the garden.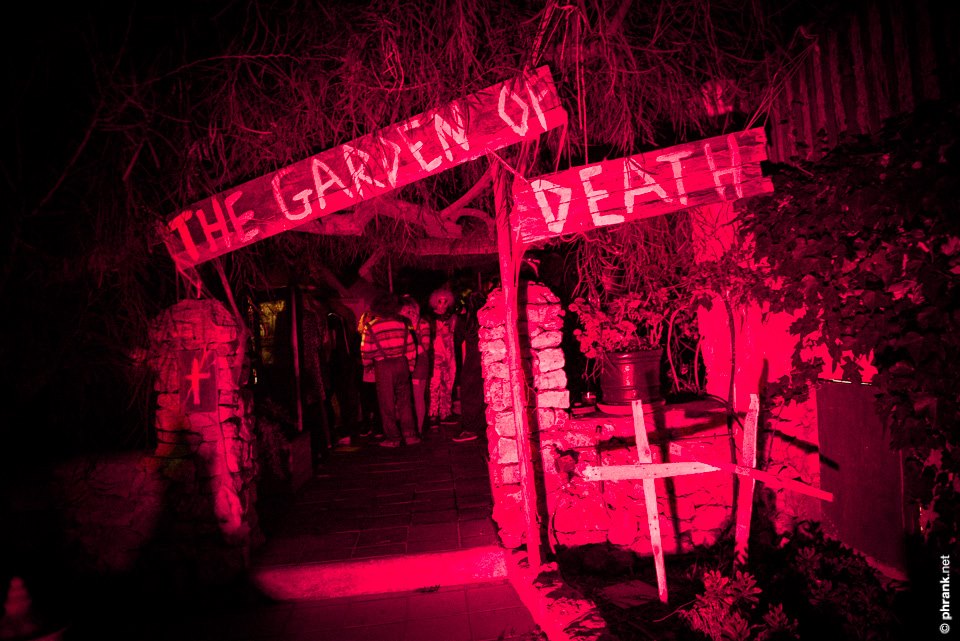 The following year, we handed the reins of All Hallow's Eve to our Sunday resident DJ duo, The Brothers Grim and since then, Halloween at Pikes has gone on to become an event of nightmarish proportions. On the outside, the gruesome twosome – real life brothers Mark Broadbent and Andrew Livesey – appear reasonably normal; their penchant for wildly patterned shirts, generosity with drinks tickets and exceptional taste in music making them very popular with Pikes friends, family and crew alike. Dig a little deeper however, and you'll discover two very disturbing individuals (the clue's in their DJ moniker, really) who thrive on the twisted, dark, perverse side of life. One can only wonder what kind of childhood they experienced…
Neither brother had any particularly memorable Halloween experiences prior to moving to Ibiza – Mark cites that same first Halloween party at Pikes as the first time he'd ever actively participated in the event. "I was dressed as one of the Nazis from Raiders Of The Lost Ark and caused quite a fuss amongst the gathered," he recalls. "People thought that I somehow had transported myself back from 1940's Germany and was actually a Nazi. I dread having to explain myself – just because you're dressed as a Nazi doesn't make you a Nazi, just as dressing up as Freddie Krueger doesn't make you an 'actual' teen slasher."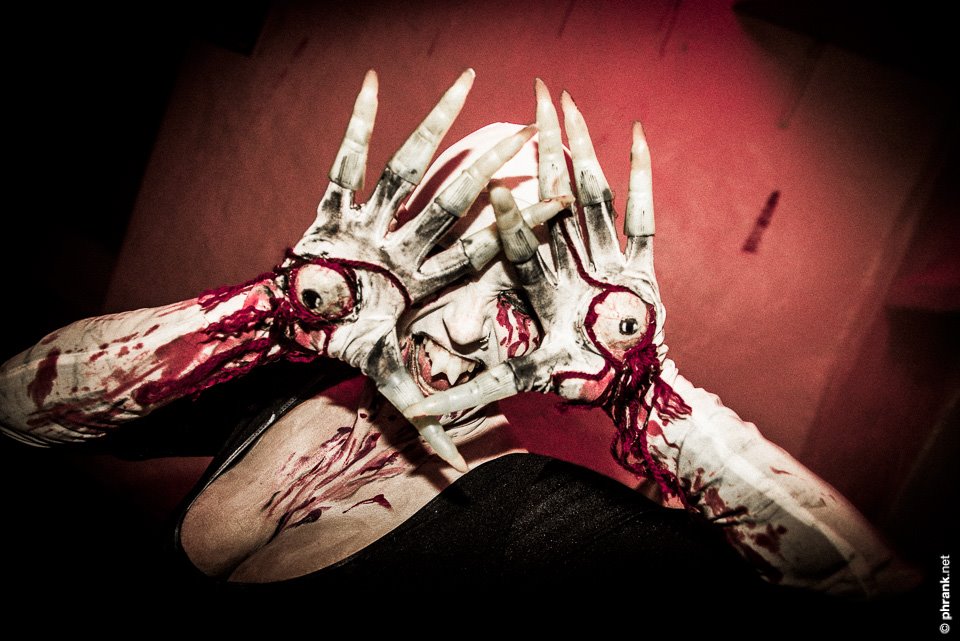 Meanwhile, Andrew remembers attending the (now defunct) Bambuddha Halloween Ball without making any effort with his costume. "Everyone had made such an effort I felt like a right dick," he says. "I found a girl in the toilet with a bottle of fake blood and poured that over my head and kind of managed to make it work." Since then, he's become known as the creepiest costumiers on the island. Speaking of costumes, guests are encouraged to go big, and indeed, brutal. Most islanders are known to start planning their Halloween ensemble the moment they recover from the party the year before and each year's costumes get even more horrendously horrifying.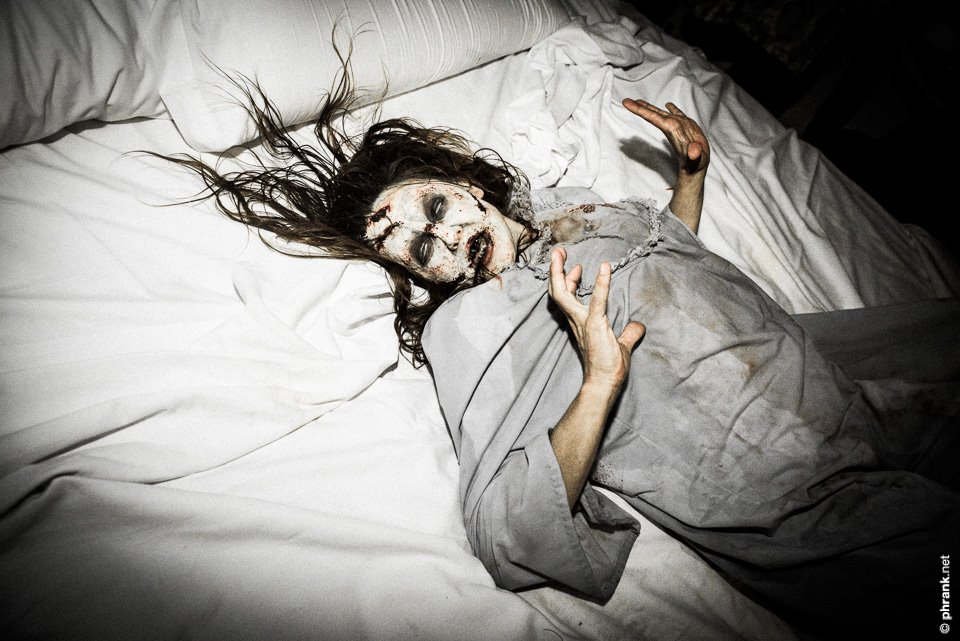 For those who have never set foot in Pikes – which is renamed The Haunted Hotel for one night only – let us set the scene. Thunder and lightning strike as you step over the threshold; screams of terror are heard coming from all corners of the hotel. Your jaw drops as your mind absorbs sights it doesn't want to recognise as real, such as hanging corpses, ghosts, grim reapers and ghouls – and that's just the décor. Freddie's is no longer a quirky, stylish space – one year, all furniture was removed to create a kill room and the walls were smeared from top to bottom in blood. "Actual blood," certifies Andy, who says he wants guests to feel terrified from the moment they arrive. Mark agrees: "The venue just screams 'dress me up' and is the perfect place for us all to play out our fantasies; from the dark recesses of my cerebral cortex. People should feel disturbed and unsettled."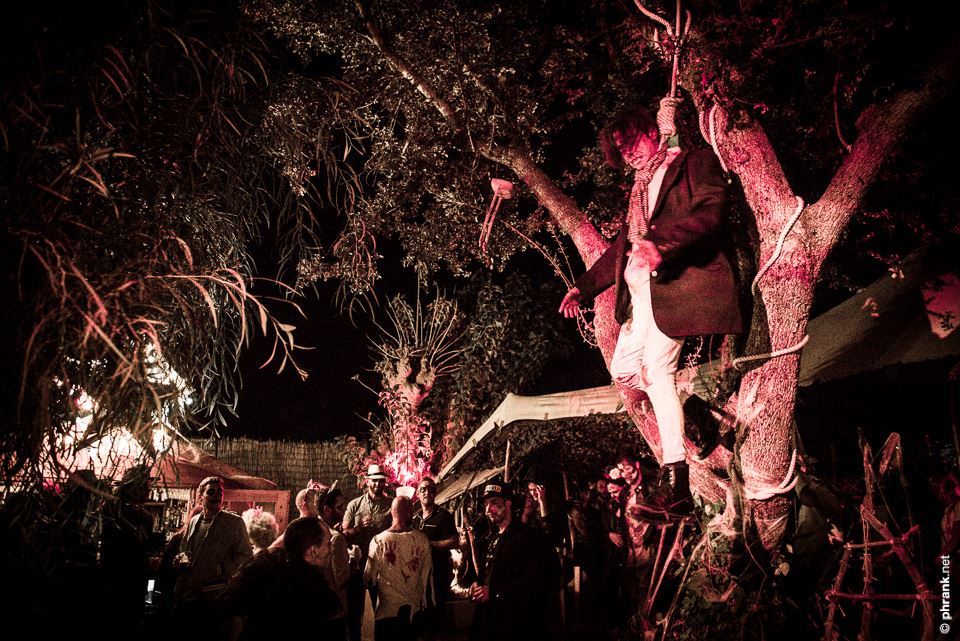 This year's theme is Voodoo Rave – inspired by the legendary A Guy Called Gerald track – and the brothers refuse to give away any clues as to what we can expect come October 31, 2018. "Our ideas come from the depths of our subconscious," explains Andrew, with great pride. "Places you shouldn't spend too much time exploring." Approaching the party with a DIY mentality, pretty much everything you see is dreamed up, sourced and built by their own hands – while the inspiration and planning takes an entire year, the build and installation itself takes around an entire week to complete. "The preparation is really a seed that was planted a long time ago," says Mark. "I feel like I was born for this role."
Their roles as hosts is something Andrew describes as a cross between Cerberus and Charles Manson – a truly terrifying thought. Not for the faint hearted, Halloween at Pikes is now one of the most legendary nights of the year on the Ibiza party calendar, with tickets in such high demand they sell out within days of being released. Once darkness falls, the hotel and its rabbit hole like layout lends itself to all kinds of horrors. "Once you're up there, anything can happen," says Andrew, who also loves the anonymity of the occasion. "You can do what you want when you're wearing a mask."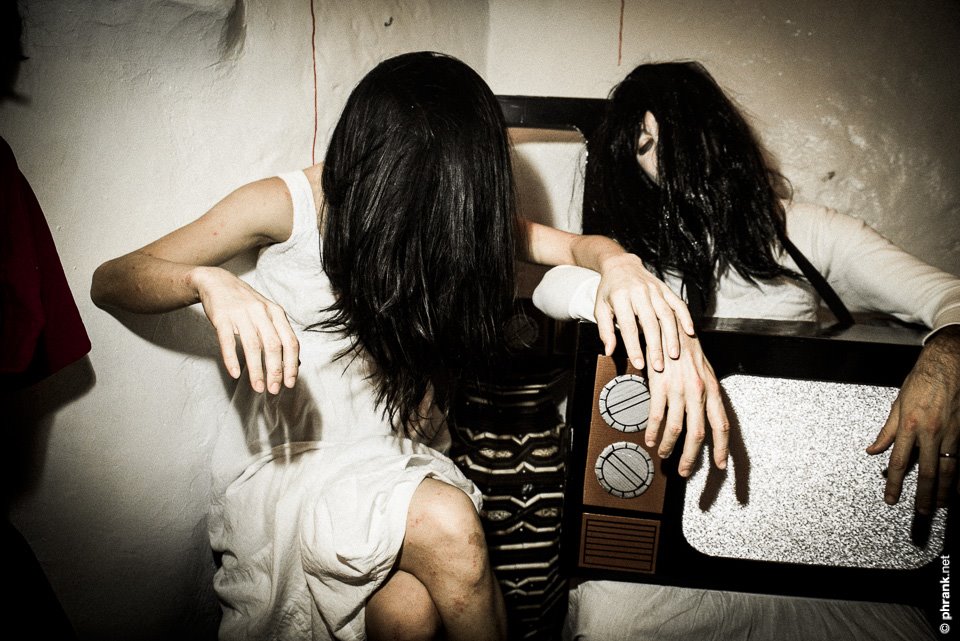 In true Pikes style, music curation plays an important role for the event and in keeping with the Pikes on Sundays ethos, the line-up is an incredibly well-programmed collective of friends and family. DJs are left to their own devices when it comes to crafting their sets and are highly encouraged to put their own spin on the occasion. "DJs are under strict instructions to try and scare the shit out of everyone!" says Andy. The Voodoo Rave roll call currently includes Leon Vynehall, Ruf Dug, Defex, Jon Woodall, blondewearingblack, Christian Len, Andy Wilson, Adam Daniels, Pengdeli and of course, Pikes resident DJ Camilo Miranda and The Brothers Grim themselves.
There will be music. There will be madness. There will be mayhem and there will be the macabre. With The Brothers Grim at the helm, there's no telling what else there will be, until the clock strikes 12 on Halloween. This duo takes their responsibility to shock partygoers very, very seriously – in fact, those who know them will tell you, perhaps even a little too seriously. If there's a line, you can expect them to cross it – and if there's a cross, well… let's just leave it there and let your mind wander. "I am the caretaker. I have always been the caretaker," concludes Mark. Something wicked this way comes…