I'm from Ibiza – I was actually born here on the island and I met Dawn and Andy in late 90's when I started to work for Manumission: flyering, posters, everything. Everyone knows it was a big, fun party, a bit of everything. Today everything's more focused on the DJ. Before, especially at Manumission, it was more about a great atmosphere and moving around different places in the venue, like a big playground. Today it's all about the VIP, DJ and same music, you know, boom boom boom. Everything back then was bringing something more eclectic. Then in 2002 they created a room called Musicbox, and it was a bit different to the other rooms regarding music – it featured more guitar songs, which I loved, because I've always been involved with rock music, so that's one of the ideas before Ibiza Rocks started in 2005.
At that time I was studying to be an hotelier, (I now have five hotels!) and was still into rock music. So I was studying a degree in how to run my own hotel, and I didn't have the time to focus, so Manumission was my summer job. But in 2005 I also started my own party locally, which was called Rock Nights. We would purposefully hold the parties in small venues and we did that up until 2010, which is when we started to get attention from the big clubs. So we decided to move the party to Pacha, to Space, to Privilege and to Ushuaïa. We did big line-ups and it was an experience but from my point of view rock'n'roll parties should be held in small places where things are more face-to-face.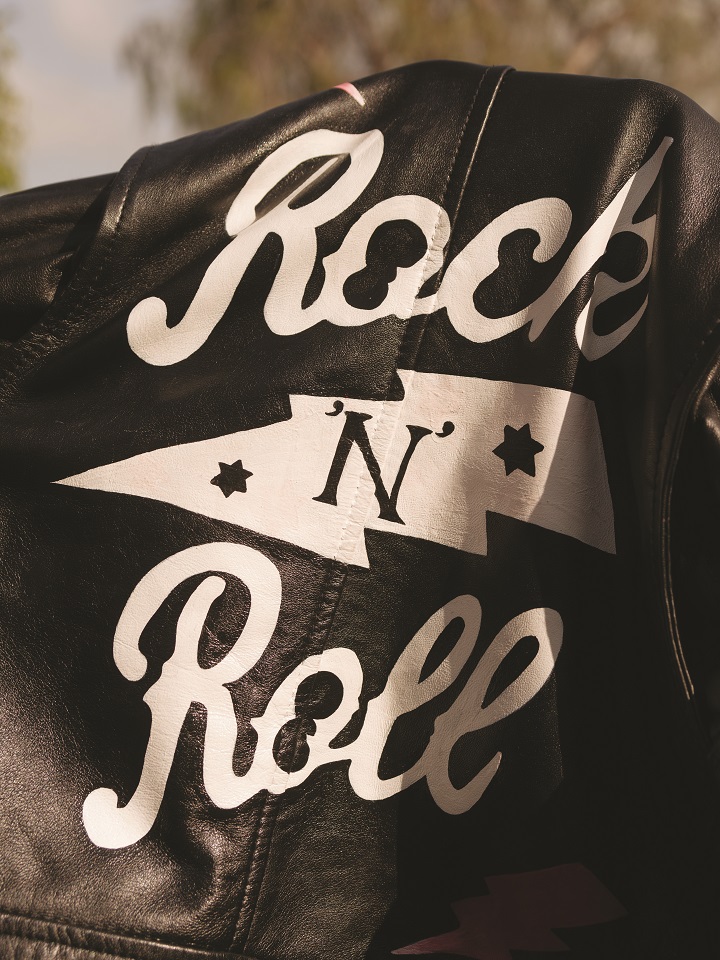 One day in 2013, while we were doing a summer residency at Privilege, I was standing on stage and I said to myself, "this is not what we want to do. We're losing identity; we're losing personality, We are not doing exactly what we want." So we decided that we should stop. Also since 2010 we had been doing a lot of Rock Nights parties outside of Spain, we were also doing festivals, so I thought maybe it was time to stop doing them in Ibiza and to see what happens.
But then after that summer, I think it was November 2013, Dawn came to me and said that they loved Rock Nights. She said that they realised we were stopping our party but they would love it if we would be up for hosting the after show parties for the Ibiza Rocks concerts at Pikes. I said well, that's that's fantastic news because Pikes was my favourite place ever. My parents used to come to Pikes when I was a child, so bringing Rock Nights to the hotel for after parties felt like the perfect fit. We started in 2014, and this is going to be our fifth season. We've always done it weekly, and it's been fantastic. I don't see Rock Nights in another place on the island right now.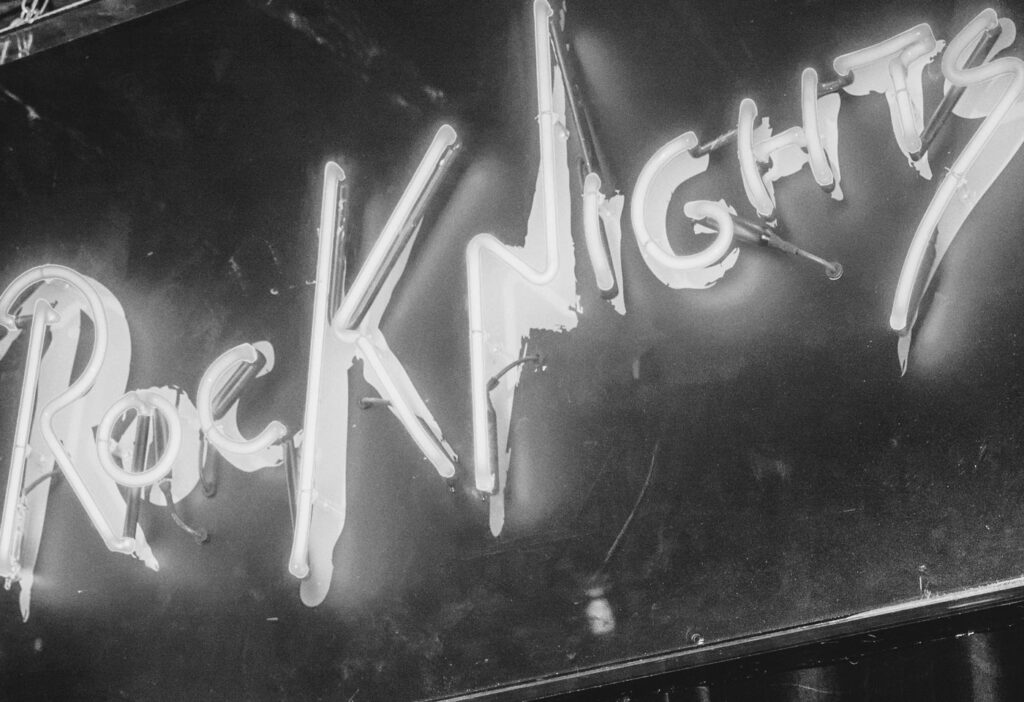 We've had a lot of wild nights here. If I have to choose one that stands out in my memory, it would be from last year – the Rock Nights we held after the Primal Scream gig. That was fantastic; Bobby Gillespie was dancing, and came and told us, "Good guys, you did well." Even Kate Moss came along – she did a song with them and they party a lot together. They were originally going to play the whole concert in the tennis court but it got transferred to the Ibiza Rocks Hotel. There was also the time when Ben from Royal Blood came to one of the shows – we had a very, very long night. He's great – we spent the day after Rock Nights partying by the pool together, with many bloody marys, talking and listening to music. We've had lots of different crazy nights and many different stories to tell.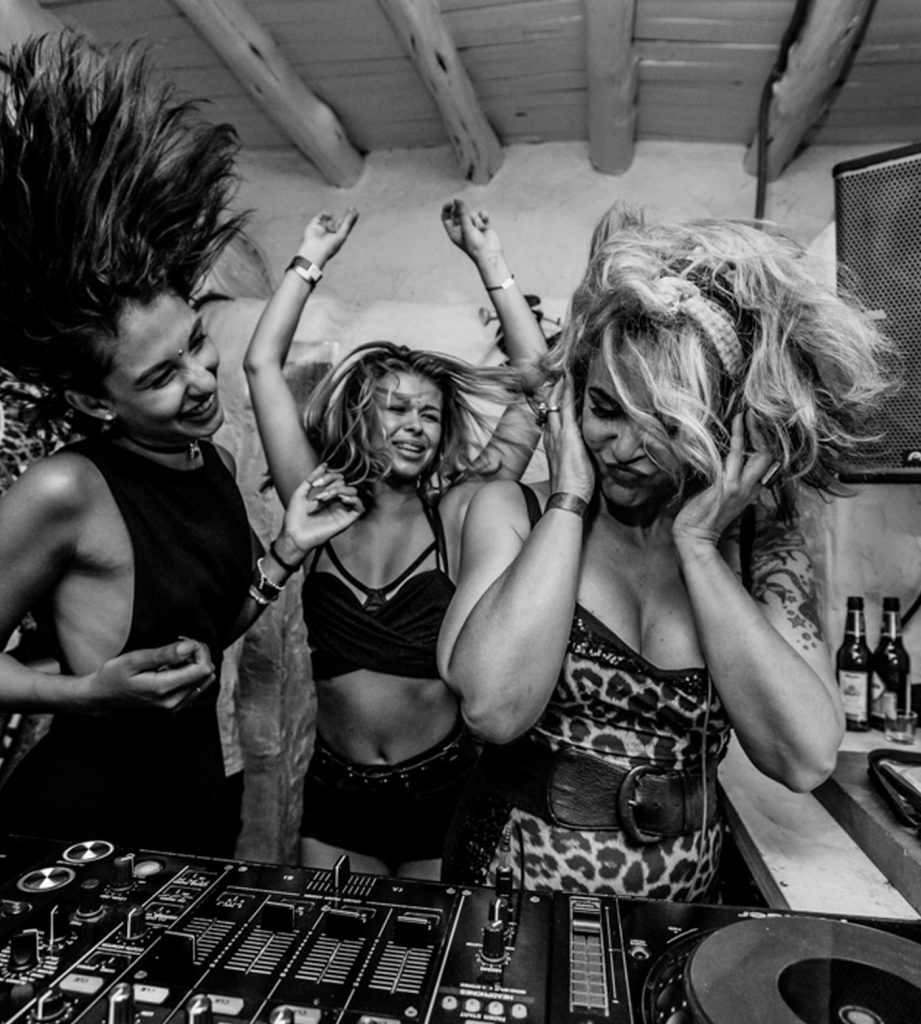 We've now been going for 13 years. We have never had very big ambitions for Rock Nights and that is a good thing. We're a collective of friends, and we do it purely for passion and the love of rock music. We have the same passion for it as when we started. Back then there were no places in Ibiza that we could go and listen to rock music. We'd have to listen in our cars or in our homes. I think when you swim against the current everything is more fun, because, especially in Ibiza, everyone does the same thing. My policy with my hotels and with Rock Nights is "do the opposite".
This summer I'm going to do the concerts every two weeks, so if we're doing sixteen weeks at Pikes, eight of the weeks is going to be more investment in artists, and the other ones will still be Rock Nights but not as big, regarding the line up. So we're keeping the guitars, I'm fighting to keep the guitars, to keep rock'n'roll alive.