She sits down for dinner at Pikes with the understated poise and style you'd expect from an off-duty model or actress – hoodie draped over a chic camisole plus layer upon layer of fine gold jewelry – while graciously accepting compliments on her flawless skin ("It's all paid for!") and covering talking points from NARS skincare and Margiela Tabi boots ("I'm obsessed – but for everything else I shop in H&M.") to painful break-ups ("No one is ever the person you think they are."), veganism ("I'm a lazy vegan – especially in airports.), sex and sleep ("Not at the same time!"). She jumps in and out of multiple conversations without ever dominating or holding court – softly spoken but with a razor sharp wit that can rise to the surface at any given point.
All of a sudden, it slips out that this is Honey's first ever visit to Pikes. "I trust the judgement of the people I surround myself with," she says when asked how she agreed to host an all-new party and residency at a venue she had no experience with in 2018. The 'people' she's referring to? Seth Troxler, Derrick Carter, Luke Solomon and DJ Harvey – you know, just your average colleagues. I just wanted to do something different," Honey says of Deputy of Love, her four-date exclusive residency at Pikes this summer. "I didn't want to follow the same path that a lot of other artists were on with the big clubs. We sat down and talked about what we could do differently and the name Pikes just kept coming up in conversation."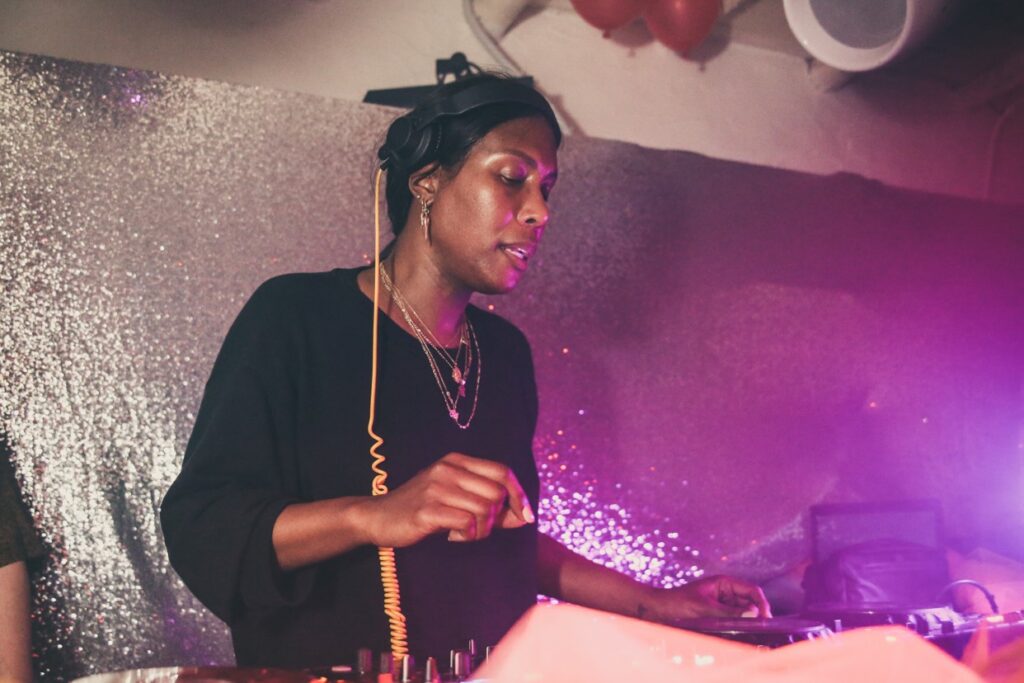 As a very recent inductee to the Ibiza club scene – despite a personal history that has seen her witness some of the greatest periods of club culture history – Honey saw the party culture on the island with fresh eyes. She saw a gap in the market for what she refers to as a 'queer space' – a place with a come one, come all, come as you are policy. "My intention is to create a safe space," she explains. "I live in Berlin, and while people talk about Berghain ad nauseum, what I like about that sort of space is that you see women naked or topless, you see men naked, you see trans people with all types of genitalia naked – without being shamed. It's a place where you can go and exist without harassment for being who you are." She points out that Pikes, throughout its existence, has always upheld the idea of no judgement when it comes to sexual orientation or gender expression from day one.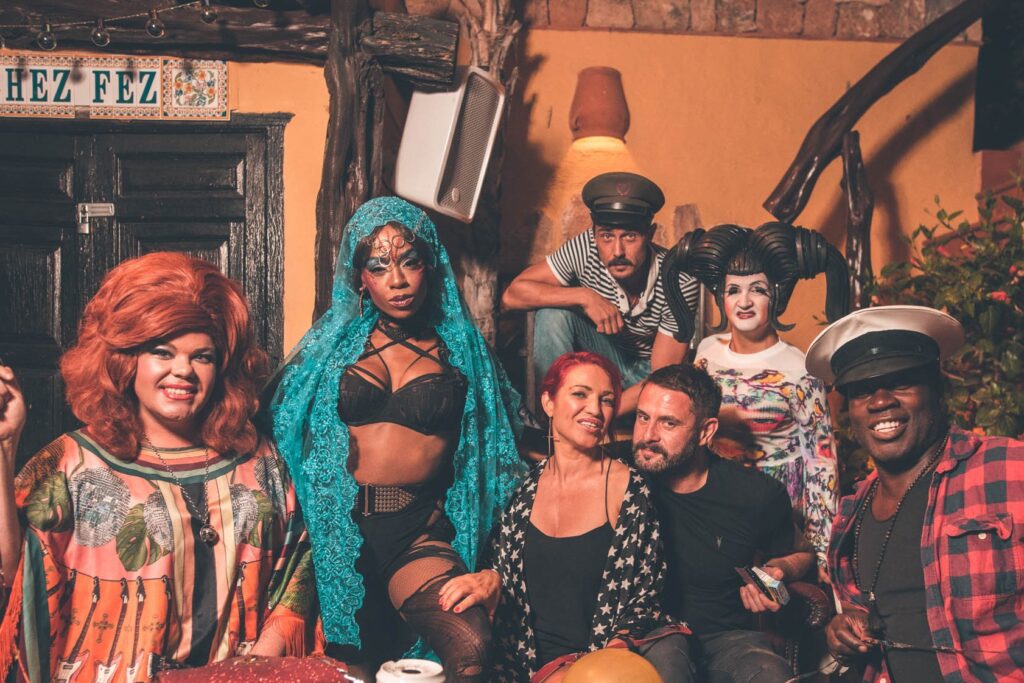 "It's such an honour for me to play here," she continues. "It makes sense with what I am trying to say as an artist, and it matches how I feel about culture, dance music, freedom and diversity." It doesn't hurt of course, that her good pal Seth Troxler has also schooled Honey on his outlandish birthday shenanigans at Pikes. "I hear it all turns into orgies, sexual freedom and debauchery," she says with a wry smile. "And those are all things I love. I love decadence." Just like many of the queer icons who embraced Pikes before her – Freddie Mercury, Grace Jones, Boy George, George Michael et al – there's absolutely no doubt in anyone's mind that she's landed in the right place.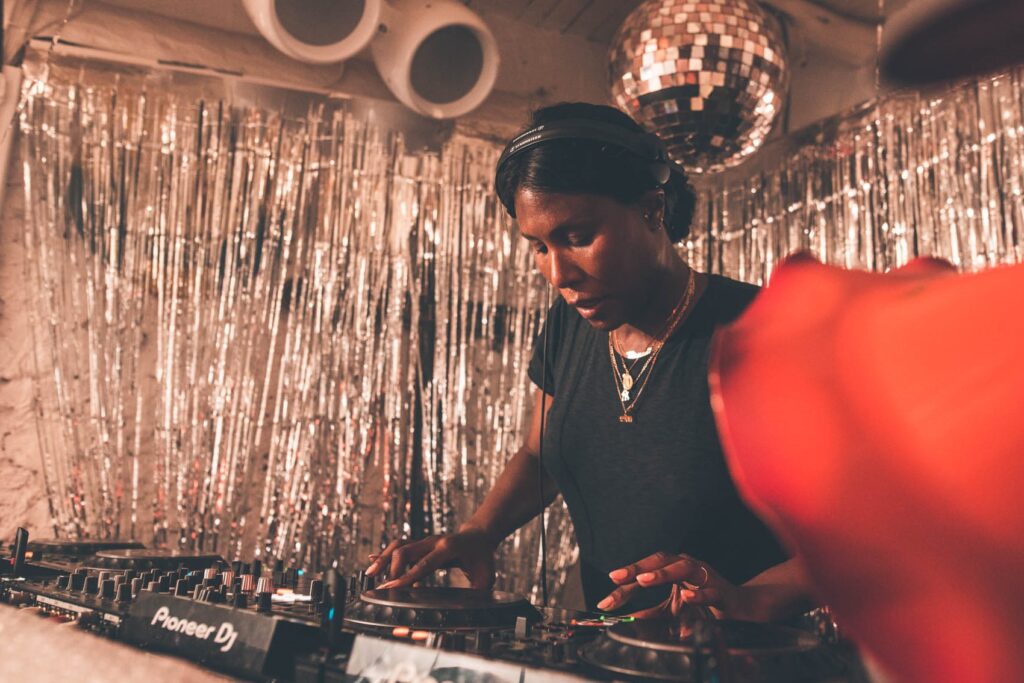 Honey believes dance music has been homogenised over the years, morphing from a cultural movement into a form of entertainment and she hopes with Deputy of Love, the dance floor becomes reminiscent of the times in New York City (think late 80s and early 90s) when each and every person would contribute something to the party. "When I went to clubs, you weren't allowed in unless you dressed a certain way," she explains. "And I'm not talking about designer fashion. Dressing full of personality. Having a point of view. Having witty conversation or being so wrong that you're right. Now I feel like most people show up in clubs with a graphic t-shirt – they're purchasing an identity instead of creating one. I grew up in a time where clothing was used to convey you were into this sort of culture and music. My favourite period in history was the 70s when people used to dress up to go out and, let's face it, get laid. There was a lot of skin baring, lots of slinky things, tight clothes and open shirts. There was a lot of body contact."
On the subject of fashion, Honey – who is now heavily involved in curating music for high-end fashion houses – declares the 70s to still be her favourite era when it comes to style. "I love clothing that's attached to cultural movements," she explains. "The 70s were the sexual revolution, civil rights, women's liberation, the gay rights movement, the birth of hip-hop, the birth of house music, the birth of new wave… all of these things were happening." While she has a fondness for the past, Honey Dijon is also very clear that she lives in the now. "Life evolves," she says matter of factly. "It would be sad to just talk about the same old things all the time. I have to live today. And it's a bit egotistical to think it was better 'in your day'. If you're here today, this is your day. I study as much what someone new and young is doing as I did Larry Levan."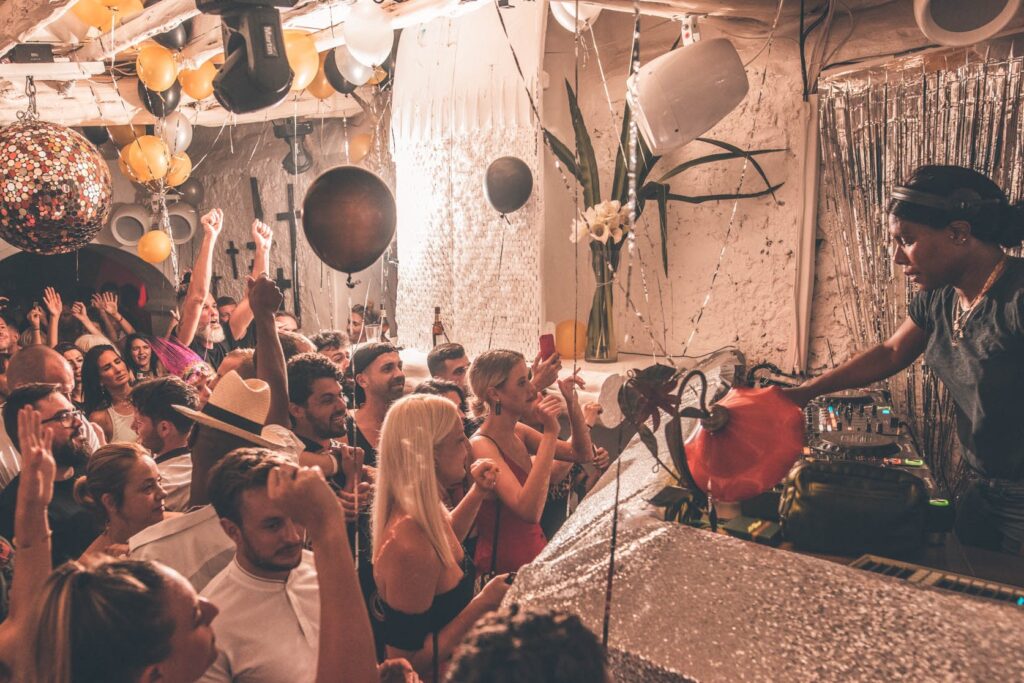 Music with meaning, emotion and soul is the backbone of Deputy of Love at Pikes. Honey believes a dance floor should be filled with people looking at one another and interacting together, rather than standing shoulder to shoulder looking at the DJ. She sees social media as partly to blame for this shift in dance floor behaviour – with partygoers now often more interested in documenting their experiences rather than actually having them. "It doesn't make sense to me," she says. "People are coming to look at someone now and they want to be entertained. I want to celebrate music and diversity and create a community. I just want to bring people together to have a good time."
Welcome home Honey. Our house is your house…