At the end of a long busy summer – which included a whopping 165 events in Freddies – you may think the last thing we'd want to talk about right now is parties. But you'd be wrong! Now that the mirror balls have been taken down, the lasers are packed away and the sound system has been dismantled for yet another year, we're turning our thoughts to 2020 (no rest for the wicked!) and looking back on the year gone by helps us plot, plan and prepare for next summer. With that in mind, we've compiled a list of our favourite parties of 2019 – read on to reminisce with us, in no order of preference, just a whole lot of love.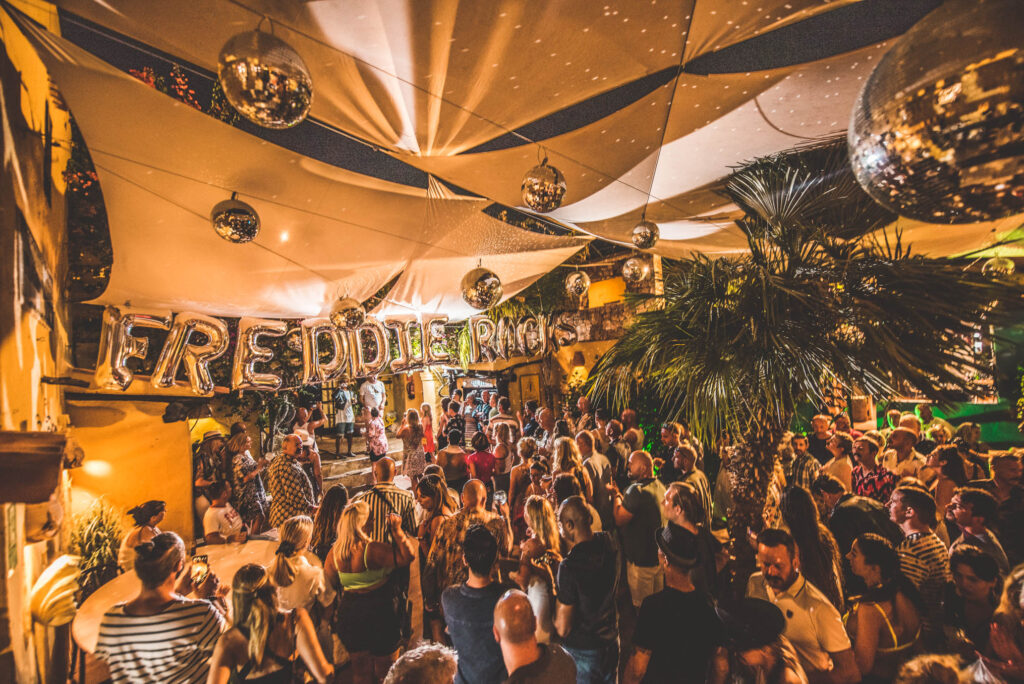 Freddie Rocks
It's a kind of magic, our annual Freddie Rocks event (see what we did there?) and the ninth instalment of the charity fundraiser for the Mercury Phoenix Trust in 2019 has got to go down on record as topping all events that came before it. We raised 9000€ for the charity on the first Sunday in September thanks to the generosity of our guests, who made donations on the door, and as always we enforced the rule 'no tash, no entry' and encouraged everyone to dress as iconic Queen frontman Freddie Mercury, who would have celebrated his 74th birthday the same week. Our special guest DJs are encouraged to spin as many Queen tracks as they'd like, and the absolute musical highlight of the night was when 2manydjs – who were our 'secret' guests dropped It's A Kind Of Magic at the peak of their set. It was, well… kind of magic. Obviously.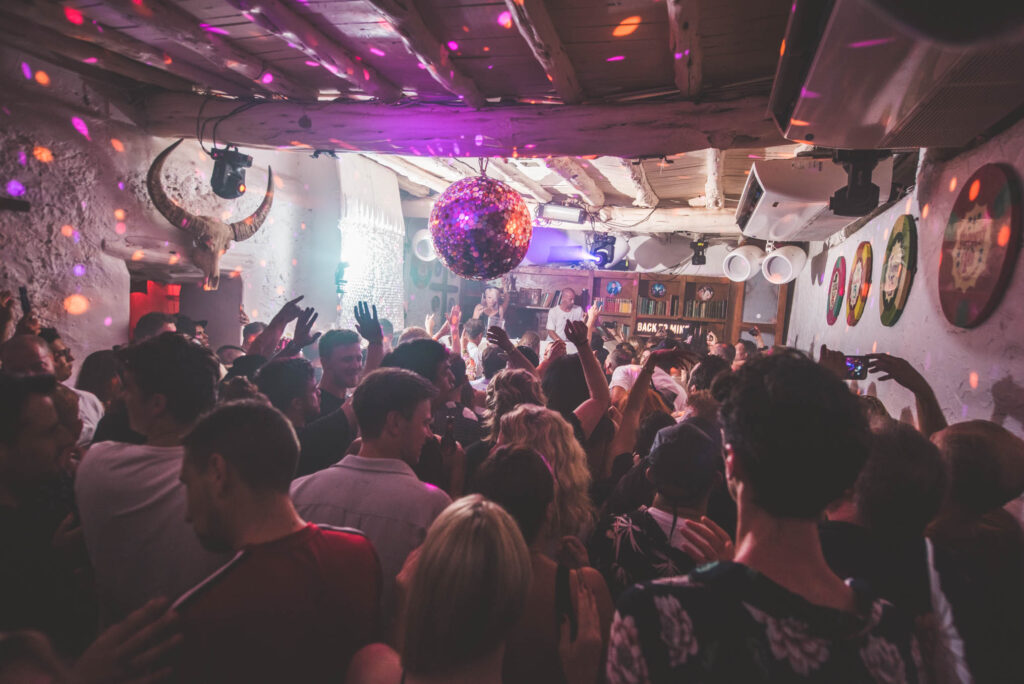 Back to Mine with Faithless
When we announced in late July that Faithless would be joining us halfway through the following month for the 20th anniversary celebrations of the iconic Back to Mine mixes, we were absolutely inundated with guest list requests. It might be an old school name, the brand may bring back memories of hazy days gone by but when it comes to partying with Rollo and Sister Bliss – our audience proved they are very much in the now. Packed to the rafters, words can't describe the atmosphere when they dropped the classic Insomnia towards the end of the night – so let's just insert the very obvious God is a DJ quip here.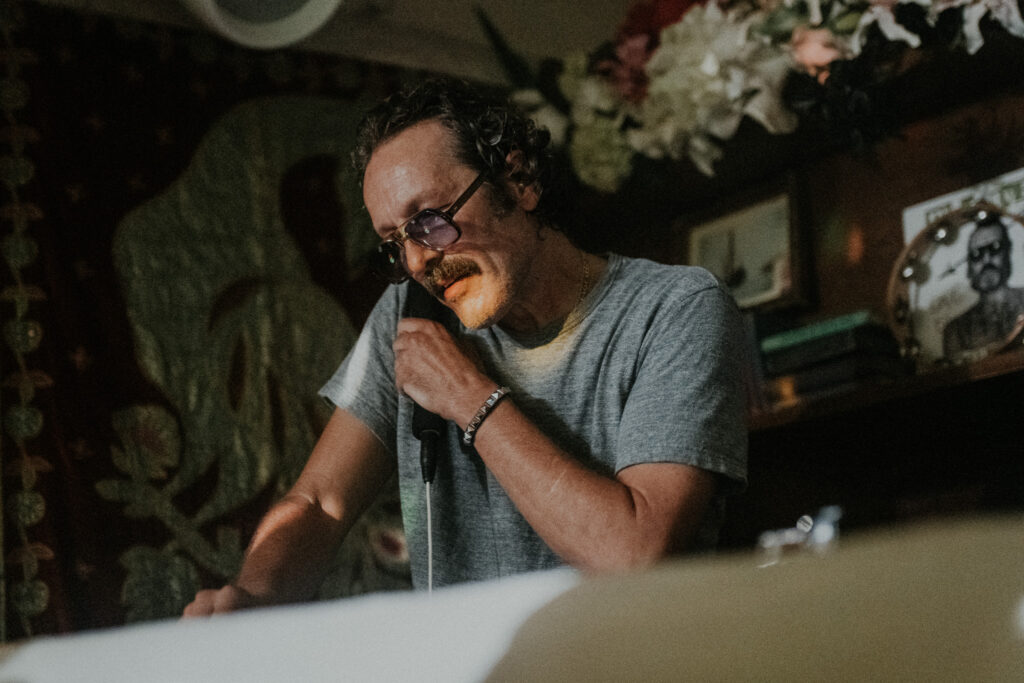 DJ Harvey is Mercury Rising Closing
Our cultural attaché just kept pulling it out of the bag this summer. Every Monday, we'd say nothing can top that, and then the following Monday we'd eat our words and say the same thing again, even though his season was extended all the way to the end of September. Of course, now that the season is over, we can officially declare that nothing could top Harvey's closing, and as always, his musical curation was inspired, eclectic, unexpected and spanned decades, genres and BPMs! Standouts included the 70s classic by The Eagles, One Of These Nights, and 90s cinema soundtrack classic A Girl Like You by Edwyn Collins. A more obscure Queen reference came with You Don't Fool Me (a Pete Blaker remix that was apparently made exclusively for Harvey, and Harvey only) came towards the end of the night and the absolute icing on the cake was when he dropped Bananarama's Cruel Summer. Yes Harvey, it's cruel now you're gone…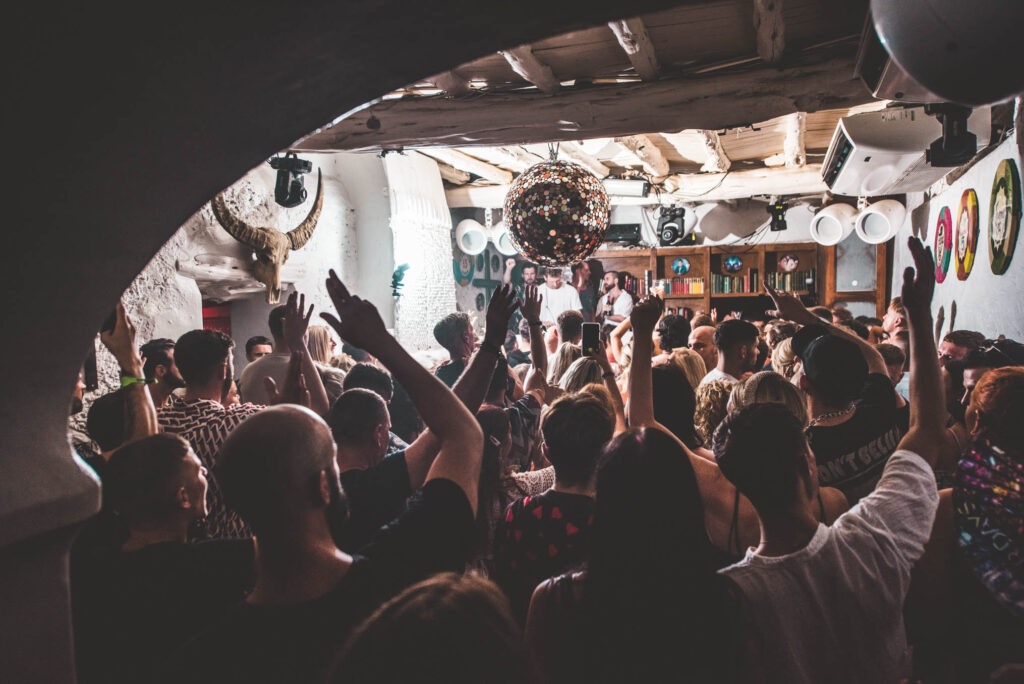 Tale Of The Unexpected with Feel My Bicep
They call it Tales Of The Unexpected but let's be honest: we all knew EXACTLY what to expect on August 18, 2019 (or perhaps we should say WHO to expect) when our Sunday night party planners presented a Feel My Bicep special with Hammer and 'very very special secret guests' (yes, two verys). There were no prizes for guessing, thanks to some pretty thinly veiled hints and a very easy tour schedule to cross reference, but good old Ibiza club politics prevented us from announcing it any earlier. As such, the lads from Bicep swooped into Freddies, which was at its hottest, sweatiest, most rammed capacity since most people had put two and two together by that stage. They were joined by the mighty Hammer, who sent the crowd into a frenzy when he dropped Dahlia, the tune he produced alongside Bicep.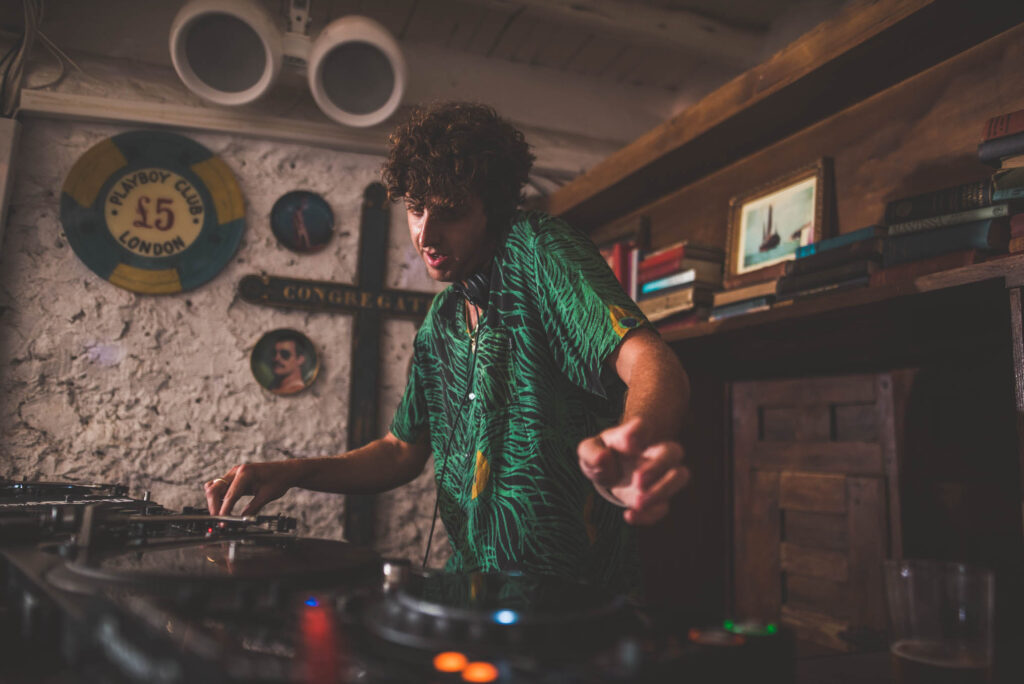 Pikes presents Jamie xx
There was so much (well deserved) hype around Jamie xx's debut show at Pikes last summer, that the follow up had people chomping at the bit to get their names on the guest list for round two. In fact, before we'd even opened for the summer – let alone announced our party schedule – we had followers asking us on Instagram whether he'd be back again. Being the fine purveyor of music that he is, the award winning main man from The xx took us on another sonic journey that will never be forgotten. It may have been an unassuming Wednesday night in June, but it felt like the height of August inside Freddies, and it was near impossible to get people off the dance floor at the end of the night. So… who's going to be first to ask the question about 2020?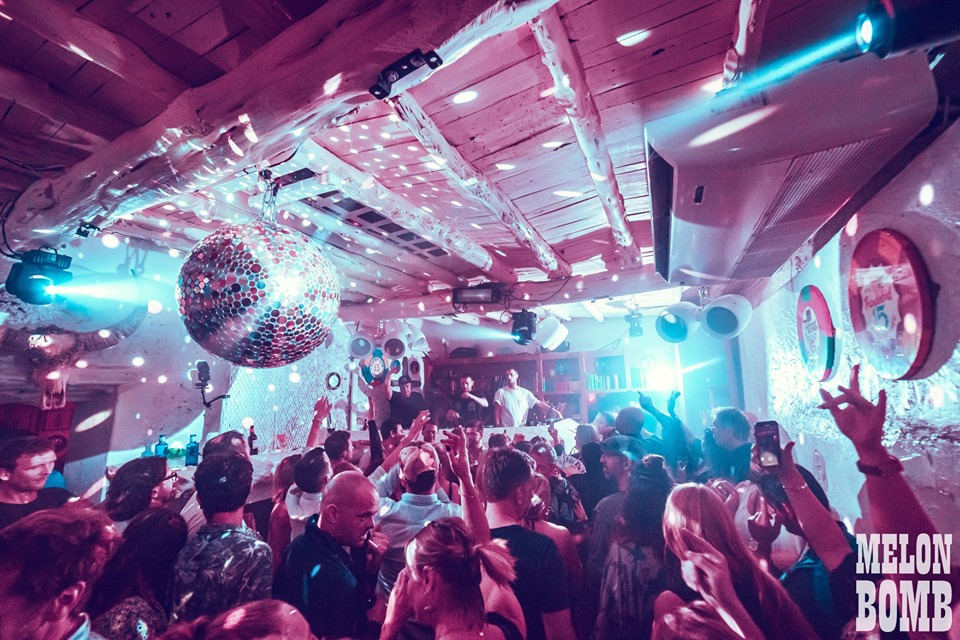 Melon Bomb Closing Party
What is it about Melon Bomb that has turned this once-little on-island party into a monthly knees-up with a cult-like following? Also how do all four DJs fit into that tiny little booth at one time? The answers are pretty simple: first, it's good old fashioned fun with hugely popular local DJs playing music that simply makes you happy. And secondly, the laws of physics! Scott Gray, Paul Reynolds, Ben Santiago and Corbi are the four talented lads behind Ibiza's favourite party and when you get all four of them together on a Friday night at Pikes, there's a kind of alchemy at work that just can't be explained. This year's closing party in particular was a road block – with a mix of Ibiza residents, expats, born and bred locals and holidaymakers alike all begging to be let in the doors! The average age of the Melon Bomb fan base is a little older (just a little!) than some of our other soirees, so when the guys dropped New Order's Blue Monday to a packed Freddies dance floor, the room understandably went wild.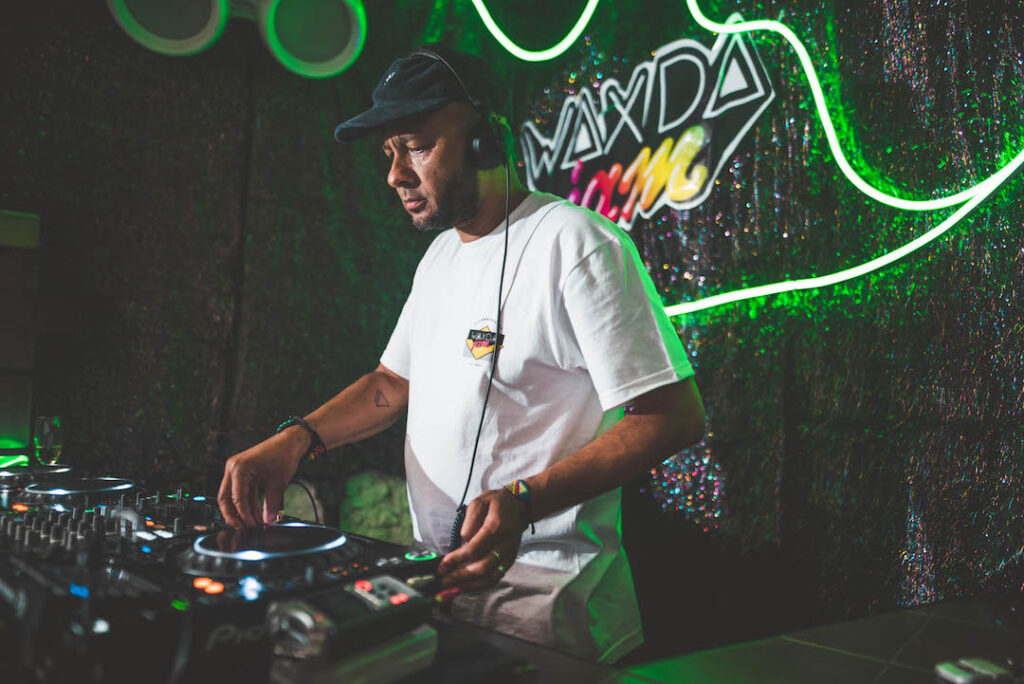 Wax Da Jam Opening Party 
We were absolutely buzzing to team up with Nightmares On Wax this season to celebrate 10 years of George Evelyn's iconic island party Wax Da Jam, and the opening party on Monday June 3, 2019 exceeded our wildest expectations. The party drew out all the old school Ibiza crew from the hills (or wherever they live!) to get together with a true house party, one love, vibe. But what also surprised us was the diversity of visiting guests in addition to island residents – all nationalities, all ages (well, over 25 and up given our door policy) and all embracing the music. It was like the original Wax Da Jam parties of old, combined with a classic night at Freddies – and the combination turned out to be spine tingling!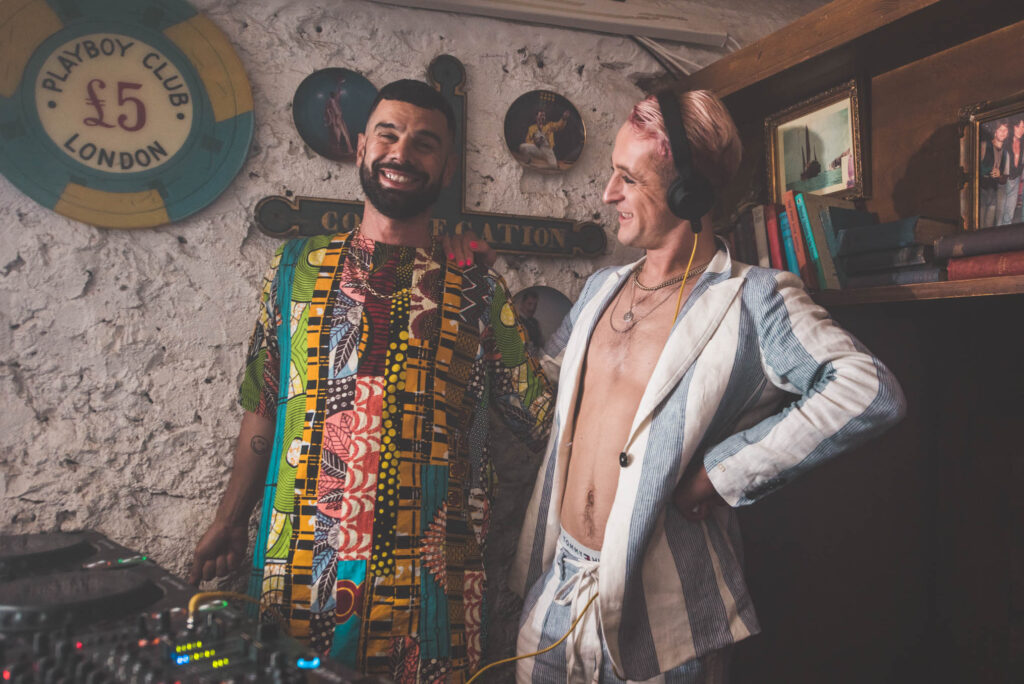 Choose Love with Denis Sulta & Mella Dee
The Choose Love party with Denis Sulta and Mella Dee was another case of 'last-year-was-so-good-how-can-they-possibly-top-that' and once again, they succeeded in knocking it out of the park. Going from a pop-up event to a monthly residency, the Help Refugees crew – in collaboration with Mixmag Lab, Print Club London and Imad's Syrian Kitchen – sure know how to throw a party (and one that raises money for charity – hurrah!) and when they called in the dynamic duo who made the debut event last September such a legendary night, our guest list requests went crazy. As to be expected, when we opened the doors to Freddies (after Imad's amazing dinner), there was more madness on the dancefloor – in the very best of ways.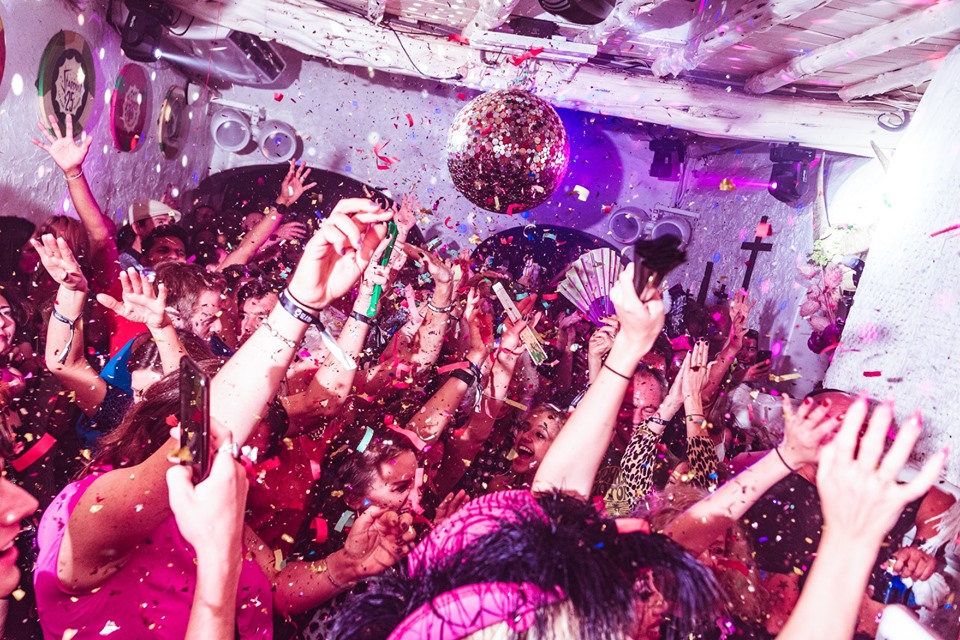 Flash Closing with Savage
Flash was the biggest hit with the Pikes crowds this summer – and we can't say we were surprised in the slightest! We wanted a party that would fill the void left by Ibiza's dwindling gay scene, and our forever friend Guy Williams knew exactly how to do it. By creating an inclusive party where everyone – all colours, creeds, ages (well, again, over 25!), sexualities and even sizes – was welcome, by re-introducing the flamboyance of drag queens and by inviting like-minded party partners from all over the world, he built up one of the most fun and frivolous monthly events on our calendar. Oh, and let us not forget to mention the music! House – deep, acid and jackin' – with some energetic 80s and disco infusions. That Freddie dancefloor filled up faster than we'd ever seen every time Guy dropped Xpansions' mega 90s hit Move Your Body, especially at the jam-packed closing party. Gay, straight, don't know, who cares? We love Flash!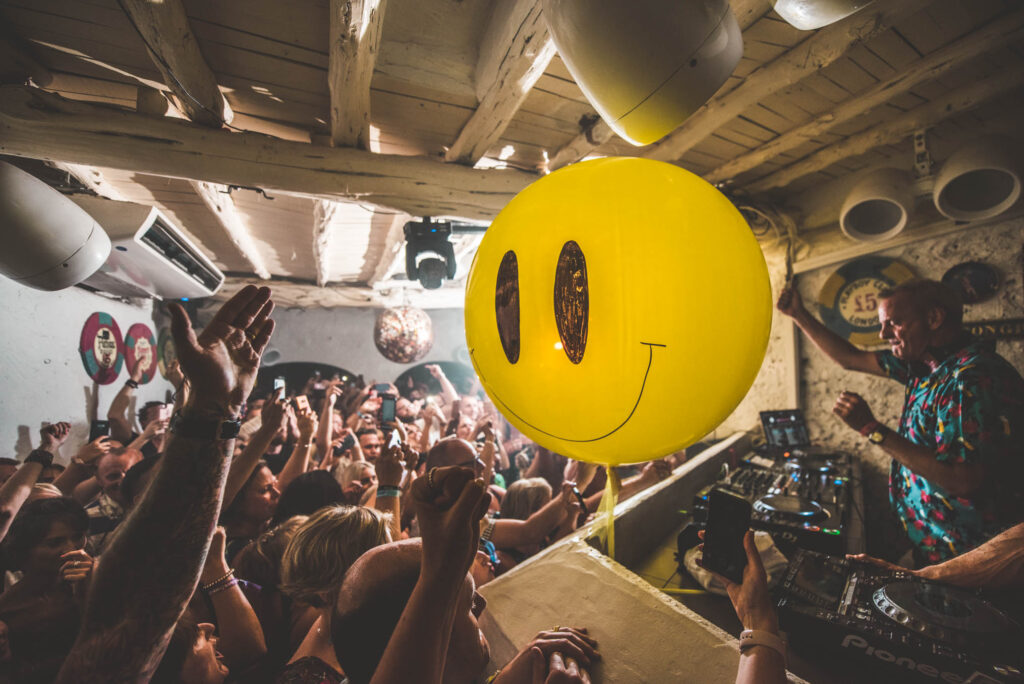 Pikes presents Fatboy Slim
That huge yellow balloon is basically a replica of all the faces in Freddies on that fateful night in late July when Norman Cook took over the decks. Except the smiles got even bigger and wider every time he delivered the enormous crowd all the classics they wanted to hear – you know the drill: Right Here, Right Now; Praise You; Eat, Sleep, Rave, Repeat; Gangster Tripping, and so on, and so forth. Our Funk Soul Brother – in his signature vibrant shirt – delivered happiness on an almighty scale. It was pulsating in Freddies – the kind of night where the body heat on the dance floor rises until condensation drips from the ceiling. Pardon the clichéd play on words, but we were f*cking in heaven, for every last minute.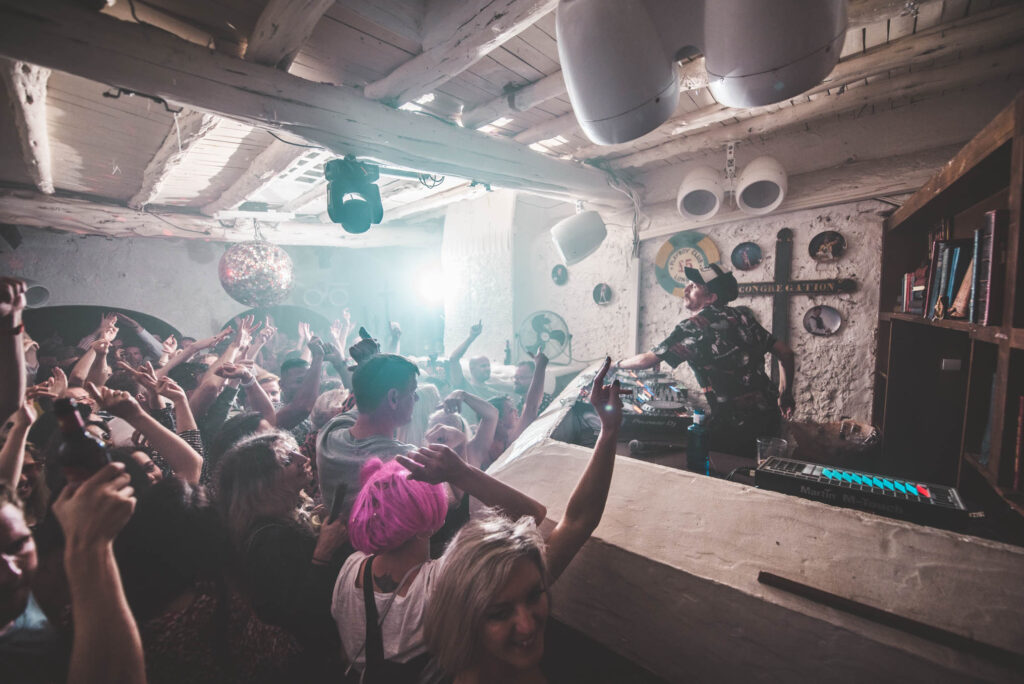 Pikes House Party Grand Finale with Artwork
There ain't no party like a Pikes House Party 'cos a Pikes House Party don't stop! That's a slight exaggeration of course, because all good things must come to an end. And come to an end our House Parties did just a couple of weeks ago, with our dear friend Artwork at the helm. There was magic. There was mayhem. There was bathroom karaoke. There were crazy piano sing-alongs. There was fancy dress. There was dancing – especially when Arthur pulled out the Spanish version of the Abba classic Gimme! Gimme! Gimme!(aka ¡Dame! ¡Dame! ¡Dame! which gives us bi-lingual shivers just thinking back to it) and the Frankie Goes To Hollywood hit Relaxwhich inspired countless Zoolander walk-offs on the dance floor! As Dr Suess said: Don't cry because it's over – smile because it happened.
A Pikes party is unlike any other party in the world and Freddies is a space like no other. Our line-ups reflect a forward-thinking musical policy and of course, our guests are the ones who bring all the pieces of the party puzzle together. To everyone who stepped, shimmied, sashayed or stomped into Freddies this season, we thank you from the bottom of our hearts – see you next summer.
Listen to the Playlist
We always love hearing about your favourite moments in Freddies so we've taken all your comments from over the summer and compiled a playlist full of some of our favourite tracks and yours too!