As anyone who's ever partied with us on more than one occasion will tell you, no two nights at Pikes are ever alike. So when we recently sat down to reflect on the best parties of the 2018 summer season, it was near impossible to narrow it down to something as breezy and concise as a top five list. For some people, its not about the DJ behind the booth on any given night but rather, the people they meet and the experiences they have; and yet for others, it's all about the music. Who are we to say what's right or wrong? Pikes is all about inclusivity – anyone and everyone is welcome and encouraged to have fun the best way they know how!
That being said, when all the elements come together at Pikes – the music, the people, the décor, the extra entertainment, the buzz – the atmosphere is truly electric. Anything could happen; it quite frequently does. As we look back on the summer of 2018, these are the events that we think well and truly sizzled – and they're the ones we'll be reminiscing about until we re-open Freddie's next season.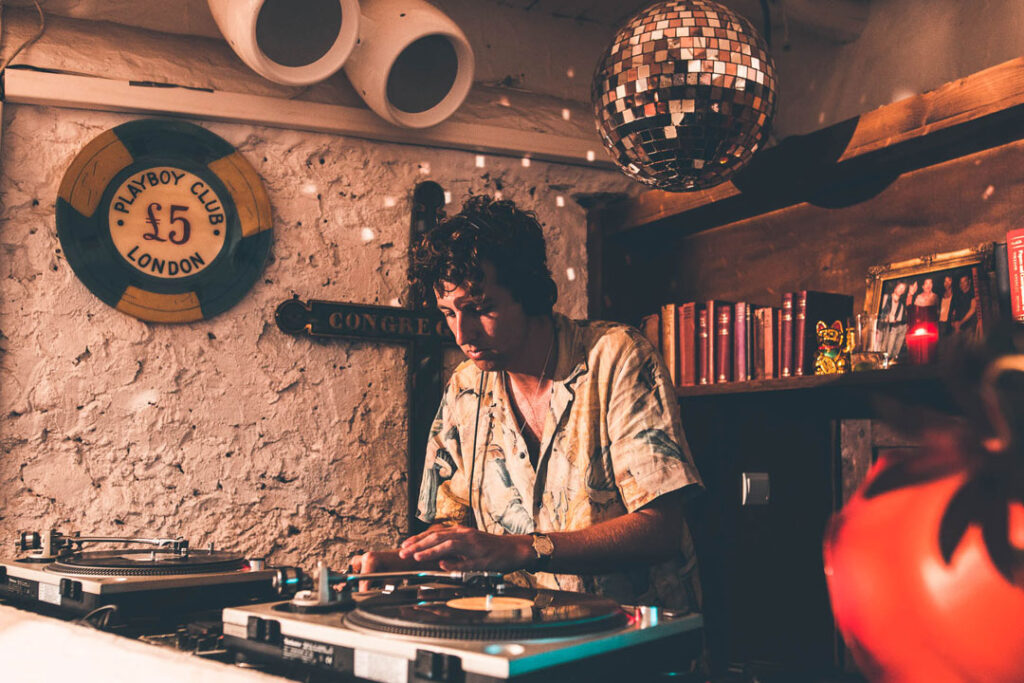 Jamie xx
We could tell just by the reaction to our Instagram post announcing Jamie xx's Pikes debut that this gig was going to be nothing less than a roadblock. The xx main man, Grammy Award winner and Mercury Prize nominee made his way to Freddie's in June and there's just one word for the dance floor: PACKED. This was one of those Pikes parties where no one wanted to leave Freddie's for a minute, and the broad range of age groups and nationalities we saw flooding through the front door in excitement was a testament to Jamie's broad reach. Posts on Facebook the following day declared it the 'set of the summer' – a pretty amazing call considering the summer had only just started!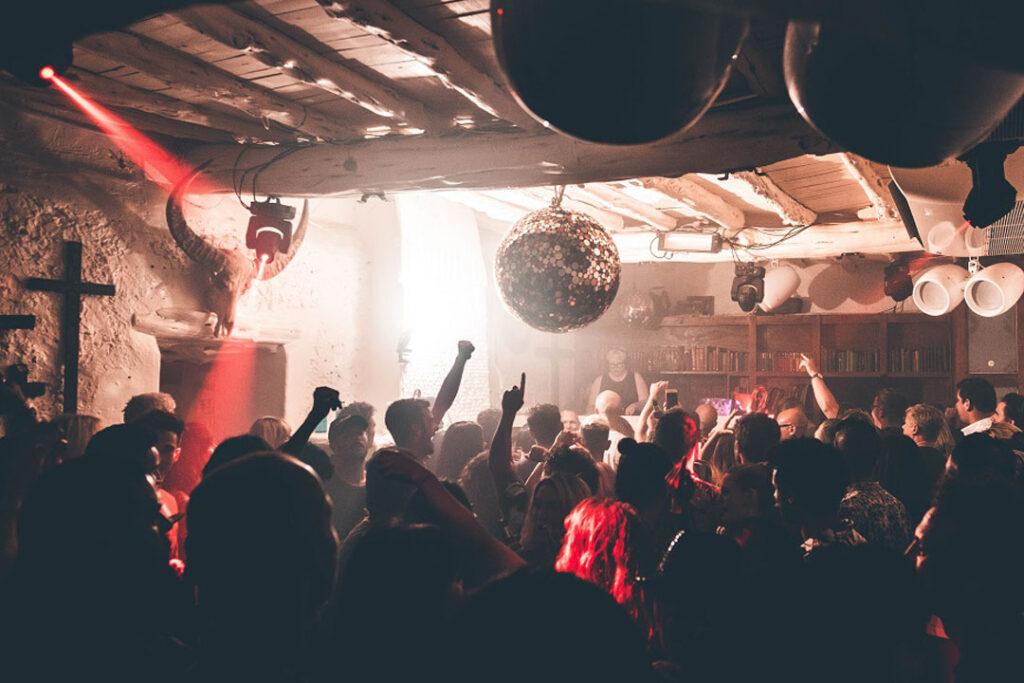 Black Madonna – We Still Believe
"That was the best gig of my life,' The Black Madonna was overheard saying after she came off the decks in Freddie's at the end of June and those who were in attendance will agree it was one of the best of theirs too. The Chicago native brought her We Still Believe party concept – which originated in her hometown – to Pikes, in keeping with her ethos of taking the disco-infused event to places where locals have made their own scene unique and vibrant. We couldn't have been more flattered to have been chosen as her Ibiza location. The night was hot. The room was sweaty. And the vibe was pure magic. The Black Madonna's dynamic and inclusive energy allowed her to connect directly with her rapturous fans (yes, it was that good!) in the intimate setting. It's a tough one to beat and we're constantly receiving requests to have her back next summer. Are you listening Madge?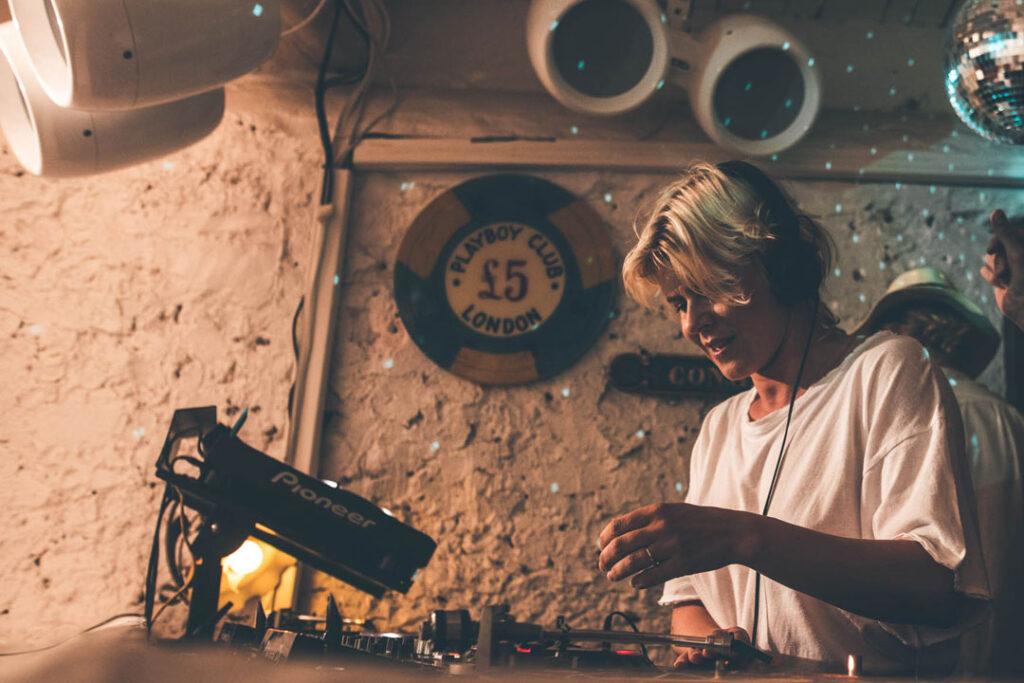 Robyn goes Tutti-Frutti
When you've got a global pop star dancing with reckless abandon on the DJ booth – yes, we mean right up high there in Freddie's – you know the party in question is a success! Swedish singer and songwriter Robyn came to join us just before what was dubbed her 'comeback gig' at the BBC Radio 1 gig at Café Mambo in August but this time, she made her musical magic on the decks. Inspired by the vibe of the parties she threw in Stockholm's famous gay club, Tutti Frutti, the Scandi beauty invited regular collaborator MrTophat plus NY buddies SSION and Kindness to join her and treated the pop-loving crowd to a mix of classic disco, South African jazz, New York soul and Chicago house… with just a little bit of new Robyn material as a teaser in between. Keep your eyes out for her new video for some footage from her day and night at Pikes.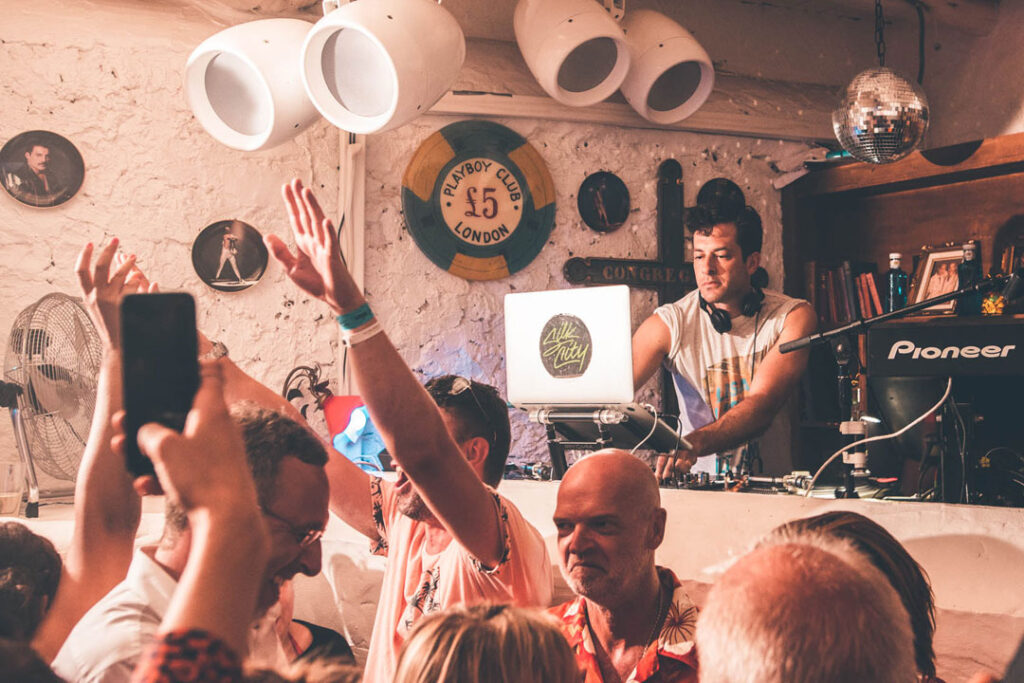 Club Heartbreak with Mark Ronson
The Brothers Grim call their Sunday night soiree Tales of the Unexpected for a reason – you just never know what's going to happen after the sun goes down post-roast at Pikes. On this particular evening, the duo invited long-time friend of the Pikes and Ibiza Rocks family, Mark Ronson, to bring his Club Heartbreak concept to Freddie's for one night only in August. This was not your average musical selection – the legendary artist and producer pulling plenty of eclectic surprises out of the bag for the occasion as the musically clued-up crowd rolled with whatever each new beat brought them, be it reggae, 80s, disco and hip hop. Grim tells us the night was a precursor for things to come in 2019, as Tales of the Unexpected evolves into a series of all night long showcases from very special invited guests.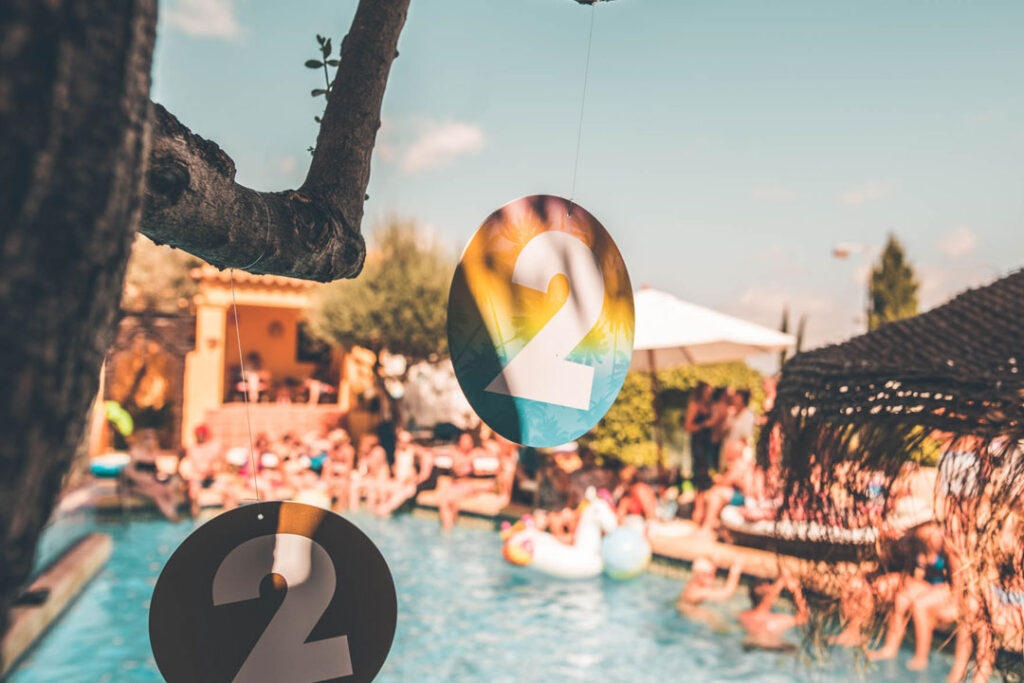 BBC Radio 2 Special
When is a Pikes party bigger and better than a Pikes party? When BBC Radio 2 take up residence for the day and night and broadcasts it live on the radio! The end of June saw the radio giants set up camp by the pool, and later on in Freddie's, bringing with them some very special guests to perform, including Maxi Jazz of Faithless, Groove Armada, Morcheeba (who did an amazing acoustic set), Pete Tong, The Mambo Brothers and Scissor Sister Ana Matronic – who took over the airwaves for a live session of her Disco Devotion show from midnight. Zoe Ball presided over the daytime broadcast and found herself chatting to the Ibiza cognoscenti, including Mr Tony Pike himself, while there was an authentic kind of Club Tropicana vibe going on between all the guests by the pool. Usually we'd say 'you had to be there' but in this case, we're so happy many of you could tune in and be there via satellite.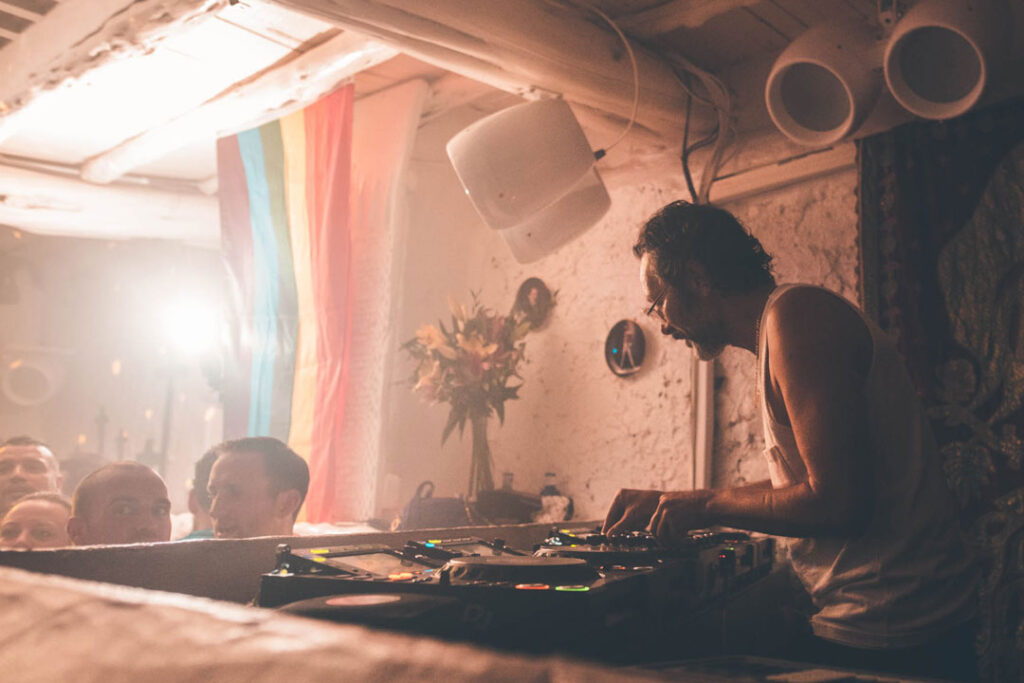 DJ Harvey Opening
It was only natural that our cultural attaché returned 'home' to a hero's welcome and DJ Harvey's Mercury Rising Opening Party must have been THE most in-demand guest list on the island in August, even if we do say so ourselves. Having left the island last September after a run of sell-out shows at Pikes, we convinced Harvey to extend his season this year and from the minute he checked into the hotel, we knew he was going to take things up a notch. As always, it was about attention to detail with Harvey – from the lilies in the DJ booth and the rainbow flag flying high in Freddie's to the sound system upgrades – alongside an incredibly curated set that saw him spin from 10pm until the last person left the dance floor begrudgingly at 4am. Those who know Harvey will tell you the party certainly did not end there… and while we're not ones to kiss and tell, you can head to Instagram and search for the evidence of the aftermath!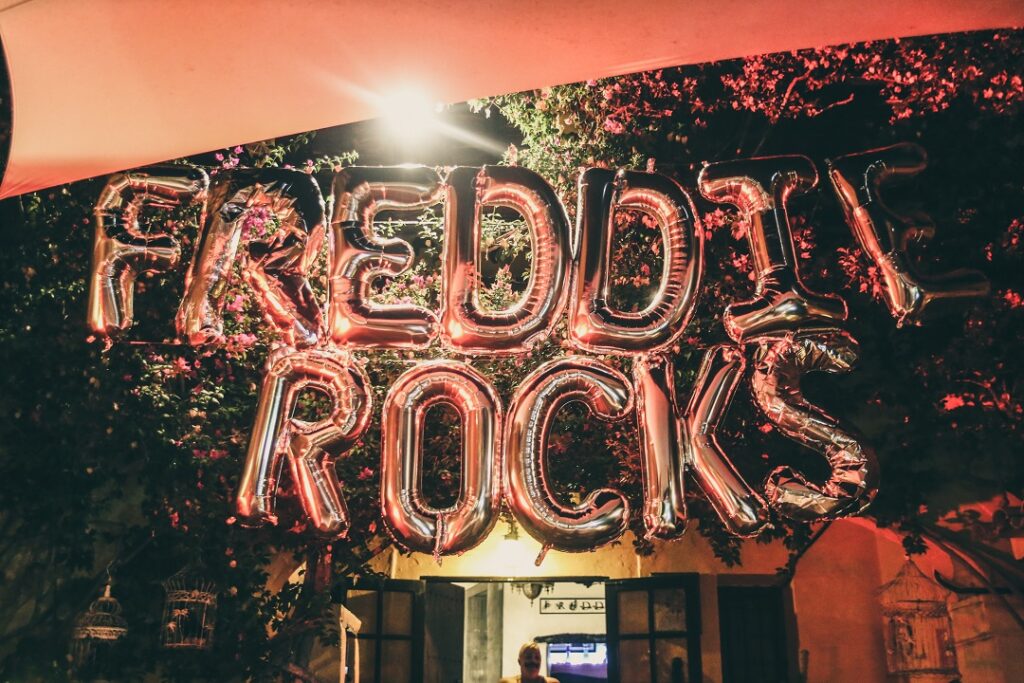 Freddie Rocks
This annual charity bash gets bigger and better with every year and the eighth edition of Freddie Rocks did not disappoint, scooping the award for Best One-Off Event in the annual White Ibiza Readers' Choice Best of Ibiza Awards. The party is actually part of the global 'Freddie For A Day' fundraiser for the Mercury Phoenix Trust, falling around the time of the late, great Queen frontman's birthday – the first weekend of September. This year the amount of effort that went into the Freddie costumes went up a notch – interestingly quite a large number of girls entered the Freddie lookalike competition – and as always, every single person in attendance wore a tash, as per the 'no tash, no entry' rule. Musically, we heard a lot of Queen remixes and originals from our guest DJs and a very special shout out must go to Andy Cato of Groove Armada, who practically stole the show with a killer set. The day was a barrel of laughs in the name of charity and we can't wait to do it all again next year.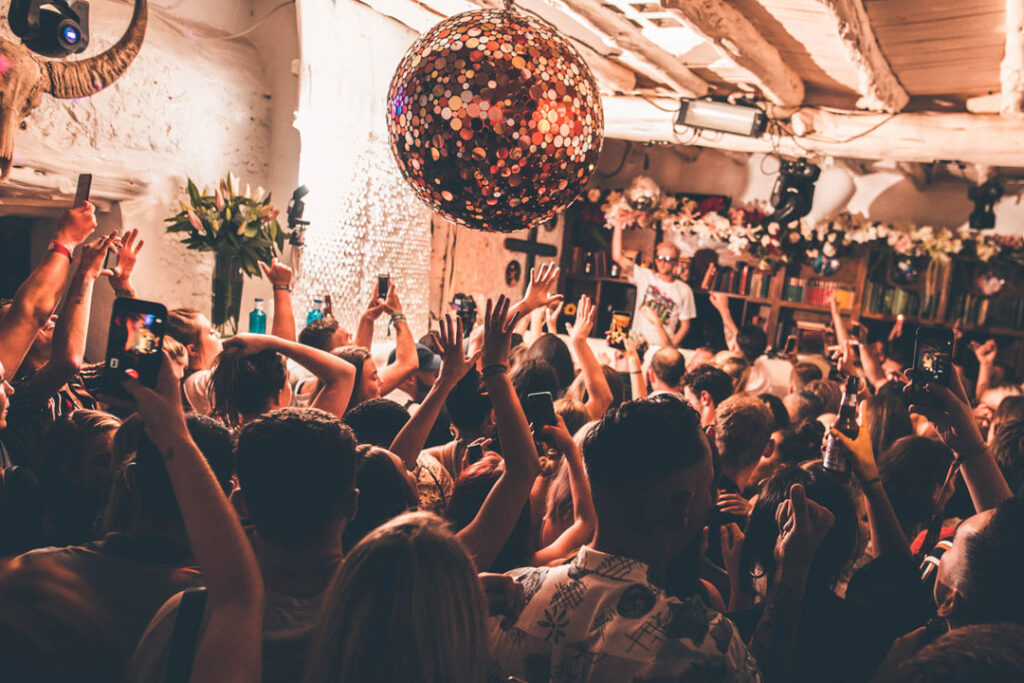 Choose Love
We were blown away by how much love you guys chose to give us – and more importantly, our friends at UK charity Help Refugees – when we announced this one night only event in September. Talk about a guest list filling up fast after the announcement of Glaswegian musical maestro Denis Sulta headlining, alongside Mella Dee and Ben Gomori. Prior to the party itself we also hosted an amazing dinner in collaboration with famed Syrian refugee chef Imad Alarnab, plus an exhibition by Print Club London (with proceeds also going to charity) which meant Pikes was positively brimming with good vibes before we opened the doors to partygoers – who all happily made the requested 10€ donation to charity. Denis was decked out in the signature Choose Love event tee as he whipped the young and up for it crowd to a sweaty frenzy – it felt good to dance for a good cause.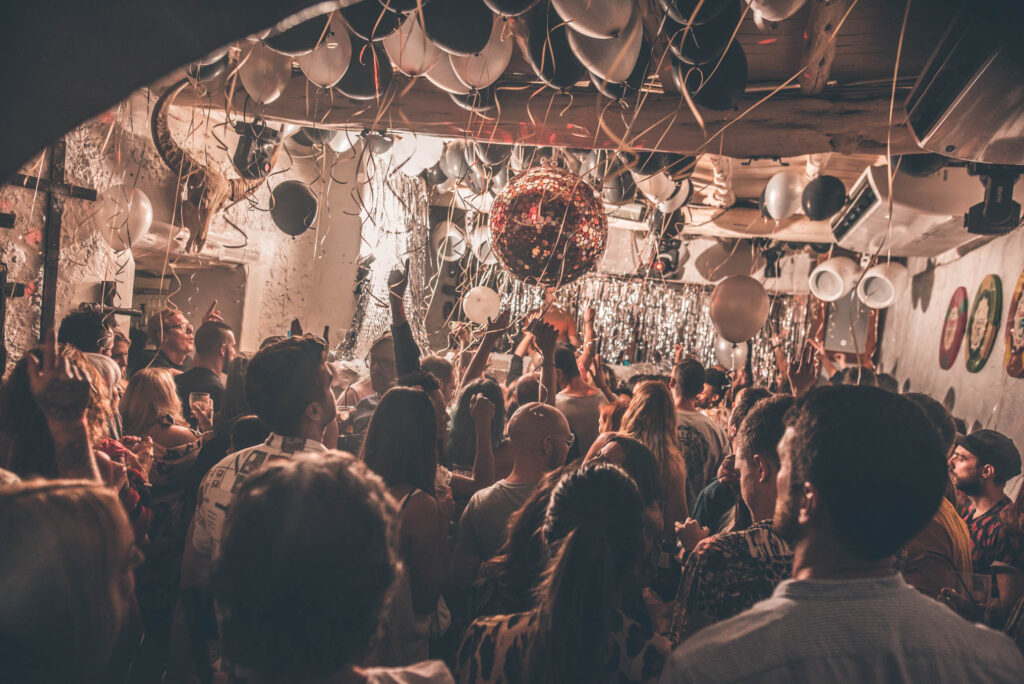 Honey Dijon Closing Party
We spent quite a few nights with the inimitable Honey Dijon over the course of the summer, as she launched her Deputy of Love residency at Pikes, and while all of them were fantastic, it was the closing party in the last week of September that really saw Freddie's explode with energy. It was partly due to the crazy, colourful and character-filled crowd – the who's who of the Ibiza LBGTQ scene were on hand to create a scene (in the best of ways) and at one point, it seemed like every man and his dog in Ibiza were clamouring to get on the guest list. There was something nostalgic about it – an air of authentic hedonism, fewer phones in the air, new friends being made on the dance floor and out on the terrace – as the Ibiza of old collided with the Ibiza of today. It looks like Mama's found a new home in Ibiza…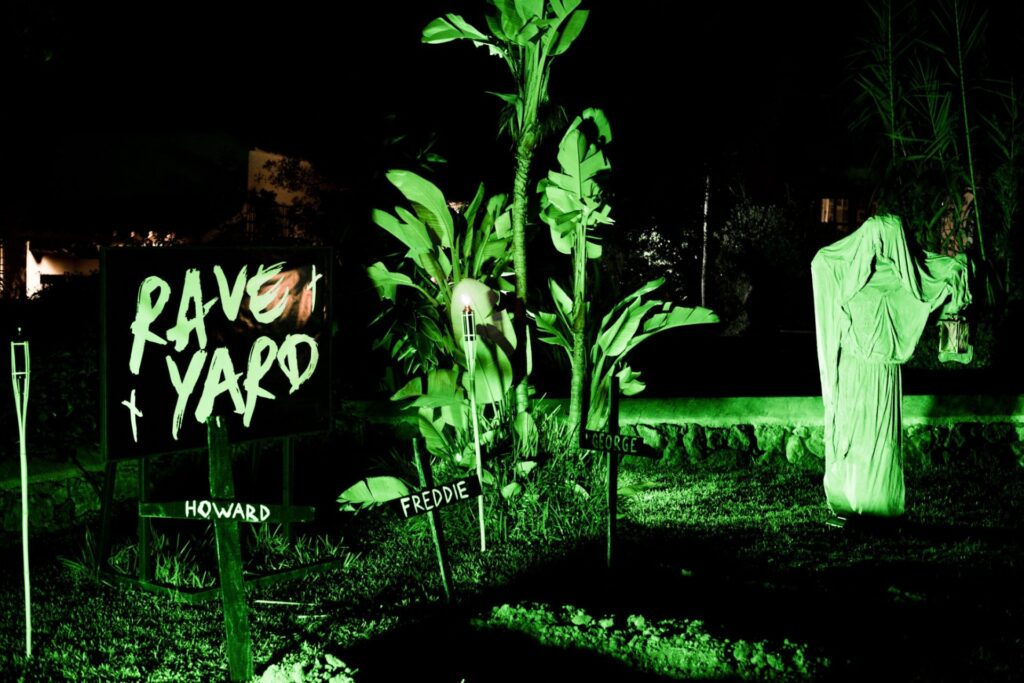 Halloween
Last but never, ever least on the Pikes seasonal party calendar, is our annual Halloween bash presented by The Brothers Grim. Once a local's best kept secret; Halloween at Pikes is now such an in-demand event we've had to extend the hotel's closing date to accommodate all the freaks, ghouls, ghosts, corpses and zombies who want to check in for the occasion. This year's party was dubbed Voodoo Rave and the Brothers went all out when it came to production. From an eerie 'rave yard' and an incredible visual projection that turned our famous monocle-wearing feline painting by artist Rory Dobner into a cackling hellcat witch with a cackling smile full of fangs to the blacked-out, strobe-flashing rave room that felt all too petrifying for some people's liking – it was like walking onto the set of a horror movie. What made it even more terrifying was the next-level effort all partygoers went with their costumes –gorier and more gruesome than ever before. A special mention must go to island songstress blondewearingblack for providing one of the musical highlights of the night during her two-hour set (while dressed as dead Sandy from Grease): a spooky version of I Put A Spell On You by Screaming Jay Hawkins sending chills down the spines of everyone on the dance floor.
Thank you to each and every person who played a part in these, and all of our other incredible events this summer! We put our heart and souls into creating events that we hope you'll love and ultimately, it's the people who make the party.
Thank you, thank you, thank you. See you next summer!