After gentle probing, even the wisest sage would admit that the formula for the most legendary fiestas is unknowable. Sure, you can book the biggest names and provide an iconic backdrop, but on the night, it's momentous alchemy that elevates the party to one for the history books. We're not ones to brag (hmm, though in this perhaps you could indulge us just a little today), but this is exactly the type of sorcery that transpires at every Pikes Presents event.
We admit that we've got a bit of a head start on this front – since the days of Freddie Mercury's 45th birthday, epic parties have been our bag, after all – but the Pikes Presents series is really something special, even by our standards. The planning goes a little like this: we cherry-pick the best selectors in music – the majority of whom are already beloved friends of the extended Pikes family; we invite them to unleash their imaginations behind the hallowed booth in Freddies; and lo, a night of unbridled sonic pleasure unfolds, as they're given rare freedom to dive into their musical archives to spin the soundtrack of their dreams.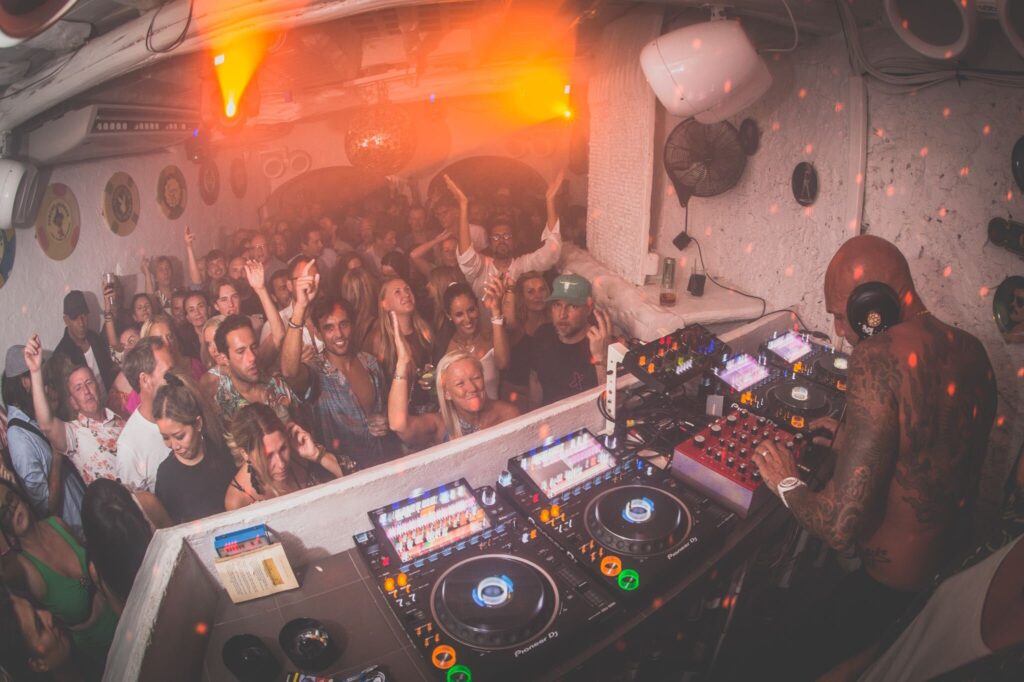 So far this summer, we've played host to king of the Parisian underground Dan Ghenacia; original drum'n'bass don Goldie; house legend David Morales – whose masterclass in house earlier this month was so incredible we've invited him back for an encore performance on Tuesday October 03 – and the one and only Fatboy Slim, who swapped performing at stadiums for 50,000-plus crowds for the intimate surrounds of Freddies, for one magnificent night only.
We also turned over the tables to the new guard with chart- topping, moustachioed Frenchman, Myd, whose titillating productions have secured him resident status at Ed Banger. After he made his Pikes Presents debut last season, and after the roaring success of that appearance (also his first time in Freddies), we knew we had to get the man back for another spin.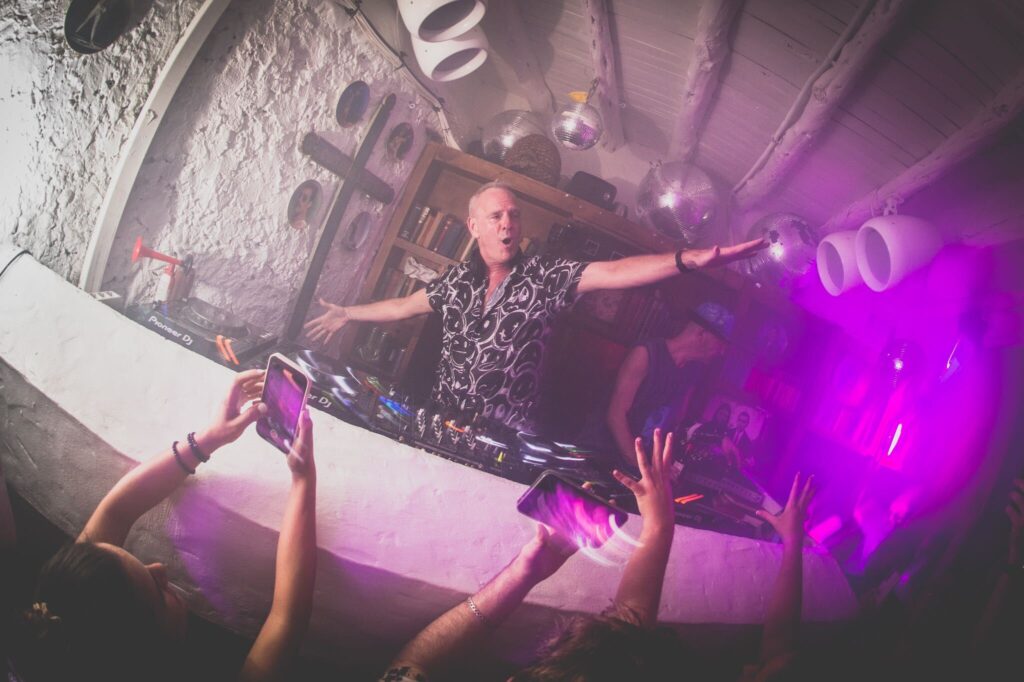 They may seem like tough acts to follow but mountains are mere mole hills for heavyweights like Don Letts, who's got more headline slots under his belt than the devil has sins, and who made his Pikes debut just last week. The master of multi-genre sets that span reggae, dub, punk, rock, jungle, bass and a whole lot more schooled us – and a very who's who of the Ibiza music scene crowd – in the inimitable history and legacy of Jamaican music by a true legend of the scene. It was (as they say!) one for the heads, and one we really do expect all the heads to be talking about for years to come.
Those six hot, heady nights have already gone down in Pikes history, but worry not, dear friends, because we've got more where they came from. In fact, this Thursday night (August 24), the Pikes Presents duties are handed over to the legendary Kittin (the artist formerly known as Miss!). A very dear friend (not to mention a favourite artist) of ours for over a decade, we all know Kittin is dynamite behind the decks but incredibly, this is her much-anticipated Freddies debut – largely because she's usually found shoulder to shoulder with house, techno and electro giants at cavernous clubs like Berghain and Amnesia. This then, is a chance to catch the electroclash pioneer and global luminary in a much more intimate setting, where her irreverent approach to selecting will culminate in sonic surprise after surprise – we couldn't be happier to finally welcome her to our humble home.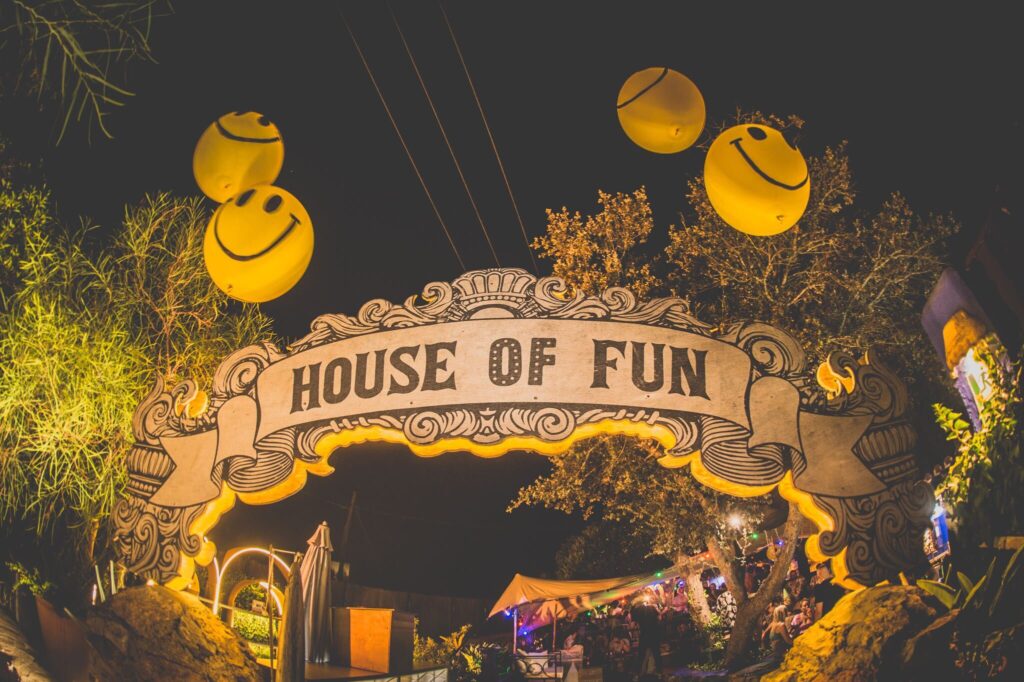 Finally, rounding out the year on Monday October 16 is Freddies regular and revered techno icon, Carl Craig, whose last appearance at Pikes Presents blew both minds and socks off, thanks to a set that journeyed far beyond the realms of techno into the vaults of the unknown. A man with myth-like knowledge of tunes, Carl always digs deep into the annals of music to the abject astonishment of anyone who happens to be on the dance floor at the time – which is exactly why we invited him back. Guestlist registration opens two weeks before the event but sign up here to be the first to hear about it. We know we say this quite often (so you should definitely believe us by now) but trust us, you're not going to want to miss ANY of these events.
There's absolutely no doubt in our minds that the guestlist will be bursting with the who's who of the music scene, so bring yourselves, bring energy and bring plenty of stamina.