Since 1998 to be precise. He admits his memories of that first stay at Pikes are pretty hazy – he'd been put up at the hotel for three days when he was booked to play at Manumission in the very height of its hedonistic heyday, during the filming of Manumission The Movie. "It was a very trippy and very bizarre experience for me," he laughs, looking back on it. "I'd heard all the stories, and it was then I first met Tony – he was a big strapping guy back then! It was insane. I was there for three days and it felt like someone had put me in a tumble dryer then I popped out and had to go home!"
Since then, George has been a regular on the Pikes circuit, even more so after he moved to Ibiza permanently 17 years ago. Over the last five years (más o menos, our memories are hazy too), Nightmares On Wax has hosted quite a few parties and events: the Wax Da Jam 10 Anniversary party, followed by a NOW + Friends residency. There was Relax Da Jam during the year of lockdowns and restrictions, and then the epic live recording of his new album – Nightmares on Wax Live at Pikes, which will be released on vinyl in the coming weeks. He played our 2021 opening and from Monday July 4, he's back with NOW + Friends II – a six-week residency that is the next stage of our collective journey.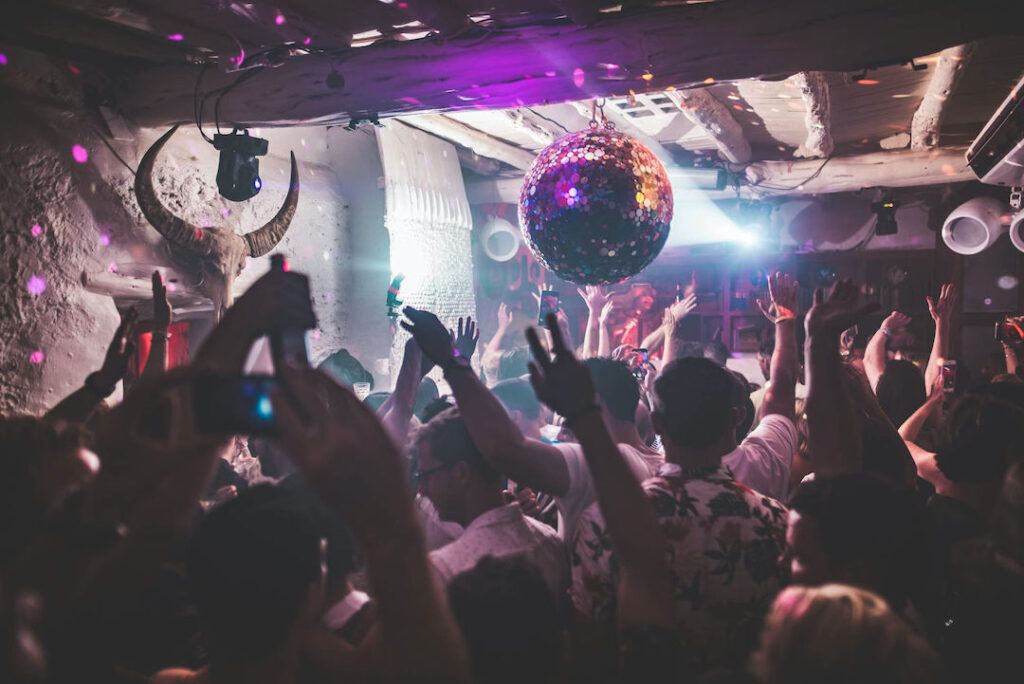 "This season I want to do something more homely, with deeper roots on the island and different foundations as far as music is concerned," George tells us when we ask for the scoop on things to come. "I'm inviting people who I found really influential as producers during the lockdown period, some of the younger generation. It's good to have young blood around, not just as inspiration but to also give opportunities to. I've got Marlon Lopez, who's from the island, doing the opening with me and I've invited Tuccillo – who used to live in Ibiza and is now in Valencia – over too, he did a remix on our latest EP, Remix for Freedom. I'm focusing on guests who I share a deeper story with musically, so we can journey together over the night."
There will be a few nights when George takes the reins all night long too. "It gives me the opportunity to dig into all this vinyl I've been rediscovering in my collection and can finally play it all again," he says. He's got a few other tricks up his sleeve too, though he doesn't want to give too much away, he does let it slip that there'll be things like wing-offs on the terrace, with George's very own ultra-spicy HiyaSelf hot sauce range. "Each week throughout the residency will have its own flavour," he says – and somehow, we don't think he's talking about the sauce!
In some parts of the world, going out on a school night would be a no-no, but George has a theory as to why it's not like that in Ibiza. "In Ibiza, there are only two days a week," he jokes. "In summer, every night's a Saturday and in the winter, every day's a Sunday!" He says the weeks between each gig simply fly by: "People come from all over the place for the party, we hang out, have a laugh, and then all of a sudden, it's AGAIN tomorrow! It's like the time collapses in between." Or perhaps a case of Smoker's Delight? "The beauty about playing at Pikes is it's like having a party in your own home," George continues. "There's such an intimate feeling and you connect easily with the crowd. That's such a privilege as a DJ. It's more like a house party – you feel like you're getting away with something almost illegal (am I allowed to say that?)! It's so much fun and always hilarious. For me, the best tonic in in the. world is laughter, especially when coupled with music.
"Freddies is more personal than other gigs, I just have a magical time. Although it always goes too quick! The first two hours are a slow burn, I hang out on the terrace, have something to eat, and then before you know it, we're in Freddies and there's only 30 minutes left. And the way that room works – every half an hour the crowd changes, because it's such a small room, people are always moving, coming in and out – and as a DJ that makes it so interesting. It just keeps changing and evolving all night. I'm really looking forward to doing it all over again."